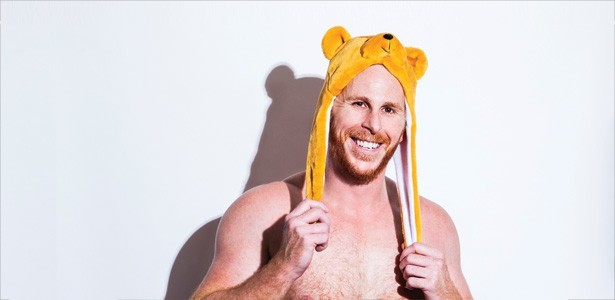 At last year's Auckland Pride our Hottie of the Month Gary was crowned Mr Urge Bear, and flew to Melbourne to compete in the Mr Australasia Bear competition. Gary tells express his year wearing the NZ crown has built his confidence and his highlights have included making a cameo in poplar US web series 'Where The Bears Are'.
This year he is especially excited about Pride's Bear Week including the Bear Drag Race down K Road on Tuesday 11 February and the bustling Tri Nations dance party on Saturday 14 February. He tells us, "Attitude defines a bear to me, it's being comfortable with who you are, not necessarily the clothes you wear or the body type you have." And points out that all non-bears will still be very welcome at Bear Week!
Article | Oliver Hall. Photo | Jarrad Mapp.