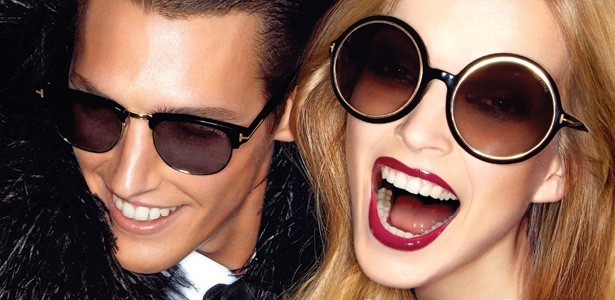 Forget the watch and the ring and for god's sake – burn the man bag! Eyewear is now the most important accessory you can own. Oliver Hall probes three of our favourite optical style experts to get their top tips on the latest trends.
"When Tom Ford relaunched his eyewear it changed everything!" Working Style's Creative Director Eddie von Dadelszen, who have just launched their own range of sunglasses, tells us. "He made eyewear a truly desired item. You wanted to start wearing reading glasses even if you didn't need them."
Ford's 2006 launch brought heavier square styles into vogue, a trend that made such an impact it has only recently begun to dissipate. "We're moving on from bigger, squarer looks and going back to more oval and circular styles." Says Renata Watene director of Ponsonby Road optometrist Occhiali. "A lot of designers have been playing with Tortoiseshell patterns, and the winged cat-eye look has become a popular shape," she says of Summer 2015's collections.
She says French brand Anne et Valentin have been flying out of Occhiali's doors this season, simply because, "They're unique!" Listing distinct patterns and colour-clashing as a signature that has made their designs stand out.
Business Partner at long standing optometrist Mortimer Hirst, Alex Bechino says that this summer has proved that vintage and retro eyewear is back into popularity. He points to some of the most popular brands that Mortimer Hirst distribute such as Oliver People's Vintage and Dita and Thom Browne who have both released retro inspired pieces influenced by original models from the 60's, 70's and 80's such as the round eye, cats eye and the aviator. But notes that it is the exceptional quality of the glasses that keeps their costumers buying more.
The choice New Zealanders now have when purchasing eyewear means consumers are spoilt for choice. "For a very long time New Zealand had a conservative range of spectacles – now we have had an explosion of a variety of colours, and shapes which years ago you only expected to find in Europe," Occhiali's Watene tells us. Bechino says this has lead consumers to, "become more adventurous [with their choices] and have more than one pair [of glasses] to suit their wardrobe."
But greater choice doesn't necessarily make finding the right pair easy. "One of the only things I won't buy online is sun glasses because you need to try them on." Says Working Style's Dadelszen. "A lot of people wear frames that are too dark for their complexion, and the weight is also important, is you have fine features, tortoise shell can look great, heavier frames work if you have strong features."
Bechino agrees that finding the perfect frames means, "ensuring they compliment your hair and skin tone and most importantly represents your personality."
Watene feels confidence is key. "A lot of people presume they won't look good in certain styles, but so many frames look completely different when you put them on. Always have the confidence to try them!"
Dadelszen says eyewear will remain our most important accessory for many years to come, in part because they provide a gateway into luxury brands. "Most people can't afford to spend $20,000 on a Channel coat, but their sunglasses give consumers an affordable opportunity to be touch the brand."
Visit Mortimer Hirst online at                   www.mortimerhirst.co.nz.
Occhiali Optomertrist is located at           303 Ponsonby Road.
Visit Working Style online at                     www.workingstyle.co.nz