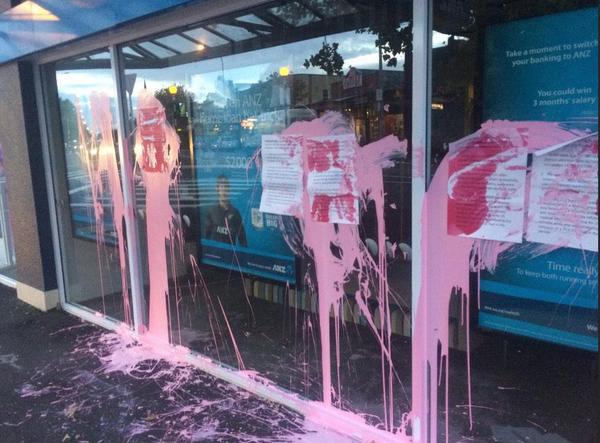 In yet another display of ignorance, 'Queers Against Injustice" have thrown pink paint across ATM's in Ponsonby, Mt Eden and Avondale this morning. 
These latest acts of vandalism follow the attack last Thursday night on an ANZ 'GAY TM' on Ponsonby Rd.
ANZ tweeted this morning "Our Ponsonby branch was attacked, again. Shame people resort to vandalism. Our staff, str8 & LGBTI alike are gutted."
express had earlier received an email from the "Queers Against Injustice" group who claim that their vandalism was an  "act of political conscience."
In addition to the attacks on ANZ, police stations in Avondale and Ponsonby have also been covered in pink paint. 
Police are currently investigating the incidents.
Article | Levi Joule. Photo | Twitter