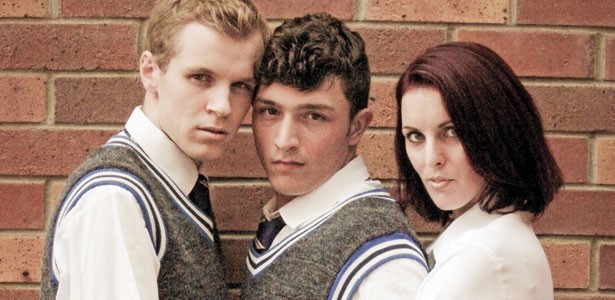 Auckland Music Theatre is staging the NZ premiere of rock musical Bare. Director Aaron Tindell tells us why he wanted to bring this Broadway hit to Western Springs!
Featuring songs titled: 'Plain Jane, Fat Ass', and 'God Don't Make No Trash', twenty-first century pop opera Bare is not your typical musical. Focusing on life at a catholic boarding school it explores weighty issues around sexuality and religion. Aaron discovered the show's soundtrack through a recommendation on Amazon. "I was instantly captivated by the writing. Setting issues like suicide, sexual identity, self-image, and teen pregnancy to music is a safe way to confront these issues. Striking an emotional core without trivialising them."
After seeing the show in 2012, Tindell knew he had to bring it to NZ and approached Auckland Music Theatre. "The challenge with 'new' shows, is that audiences are not familiar with them unless they're a Broadway or West End phenomenon, and therefore the gems, like Bare are considered high risk for producers." He explains, highlighting why it is infrequent that NZ audiences get to see musicals made this century without travelling overseas. Which swiftly leads him to convince us why all express readers should see this show. "Unless you want to keep seeing the same musicals, take a chance on one that takes contemporary life by the balls and gives it a good shake!"
Bare plays from Sat 14 – Sat 28 February at Westpoint Performing Arts Centre, 190 Meola Rd, Western Springs. For bookings visit www.iticket.co.nz
Article | Oliver Hall.