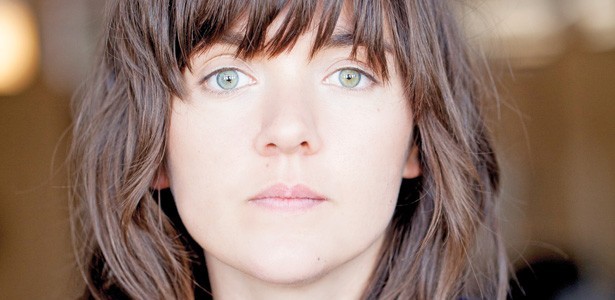 Courtney Barnett, Australia's latest musical export, approaches country music with catchy melodies, a grounded charm and quirky comic lyrics. And best of all – she likes girls! Lydia Zanetti tries to remain professional as she is seduced by Barnett's love potion!
I discovered Courtney Barnett when I listened to Pickles in the Jar – her ode to the idea that opposites attract. From there I was enamoured with other hits History Eraser and Avant Gardener. It's no wonder that her new album Sometimes I Sit And Think, And Sometimes I Just Sit has been met with such acclaim – trust me, it's worth it.
I'm ushered into a conference room at her hotel, only a few hours before Barnett will make her debut NZ performance at the Laneway Festival and am given a strict time limit. Courtney flew in at midnight and is flying out tomorrow, a relaxed schedule according to her. She's warm and welcoming, beating me to a how are you and considering each question with genuine investment.
Key to all of Courtney's songs is her personal, observational storytelling. "It's pretty true, most of it," she tells me, "almost lifted out of my journal and edited to rhyme better and fit into a song." I wonder how her loved ones receive being written into songs and she laughs, "they know they'll end up in a song if they do something interesting."
A writer through and through, Courtney also pens poetry and has recently been dabbling in short stories. "It's fun mucking around with different styles," she says, "[they're] like the songs, observations but sometimes I stretch them further and make them a bit more fictitious." As for the songs, Courtney has written them all (to date) and then takes them to her band. "Then we arrange [the song] and they add their awesome beats in and tell me if something sucks or doesn't." Courtney's band has been playing together for two years. They previously played in country/psych band Immigrant Union, founded by Brent DeBoer of The Dandy Warhols.
It seems Courtney has a thing for vaguely aggressive videos, with her latest single Pedestrian At Best featuring some rather competitive clowns. "It's totally accidental," she laughs, "must be something subconscious." But her presence onstage has some fight in it too. Throwing her hair around, Courtney has one of the most engaging performances of the Laneway line-up – the crowd loves it.
She tells us she is often asked, "who is the guy?" in her songs. "I don't really think about [being gay] that much," she says, laughing. "Which sounds like a funny thing to say… [I'm] not purposefully ignoring just not thinking about it…but maybe I should think about it." Courtney has been in a relationship with singer-songwriter Jen Cloher for, "four years or something". With a house and all their loved ones in Melbourne, she doesn't see them moving any time soon. She also features in Courtney's new video.
Article | Lydia Zanetti.