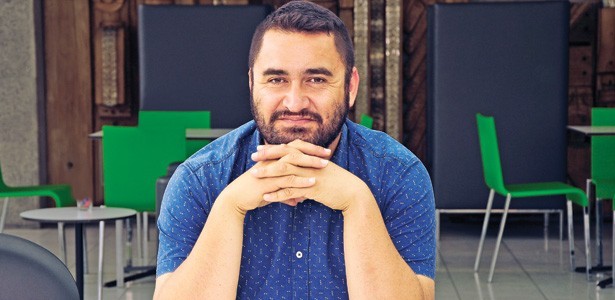 When he's not working on the Auckland Arts Festival Tama Waipara is winning awards for his music. express caught up with the Kiwi icon to discuss: soul divas, perfect dates and being Maori in the music industry.
As we settle with a coffee at Auckland Live's XOX bar, express immediately asks the Auckland Art's Festival's Program Manager to do the impossible and pick his top five must see shows. We shouldn't have, his list goes into double digits but with selections like Lady Sings The Blues and Neneh Cheery's concert his love of soul music is apparent.
It comes as no surprise when Nina Simone and Donny Hathaway make the list of the artists he feels have most influenced his music joining the likes of Kate Bush, Rufus Wainwright and Maori composer Hirini Melbourne. He is clear that Tama places his kiwi contemporaries on pedestals just as high as these international stars as he talks about the mentoring he received from Nathan Haines and sturdy advice dished out by Annie Crummer.
"Annie always said, you have to give a shit about what you do." He recounts with a cheeky grin. "You can do nothing but your best, because if they've turned up and bought a ticket, they've done their bit, now you owe them."
At the Vodafone New Zealand Music Awards back in November, Tama won the award for Best Roots album for his album Fill up the Silence. Previously Tama had mostly been classified as a 'Jazz' artist and he admits he finds the need to be catergorised frustrating. "Why do we need to define Maori music and what's a Maori artist – It's music, just push play!" He says, elaborating, "I know it's been difficult for PR People and managers I've had in the past – they just want a simple way in. Its not that I'm trying to be difficult, but who walks around full of self definition?"
Tama refers to his music as a 'polyglot', because it combines many different flavours. "I'm really drawn to uniqueness, to sounds and styles that are unashamedly their own, its the same with people. I'm drawn to anyone who defies categorization." He tells us.
You can find many shows and performers that defy categorization at the Auckland Arts Festival from Wednesday 4 March.
Article | Oliver Hall. Photo | Tux Hika.