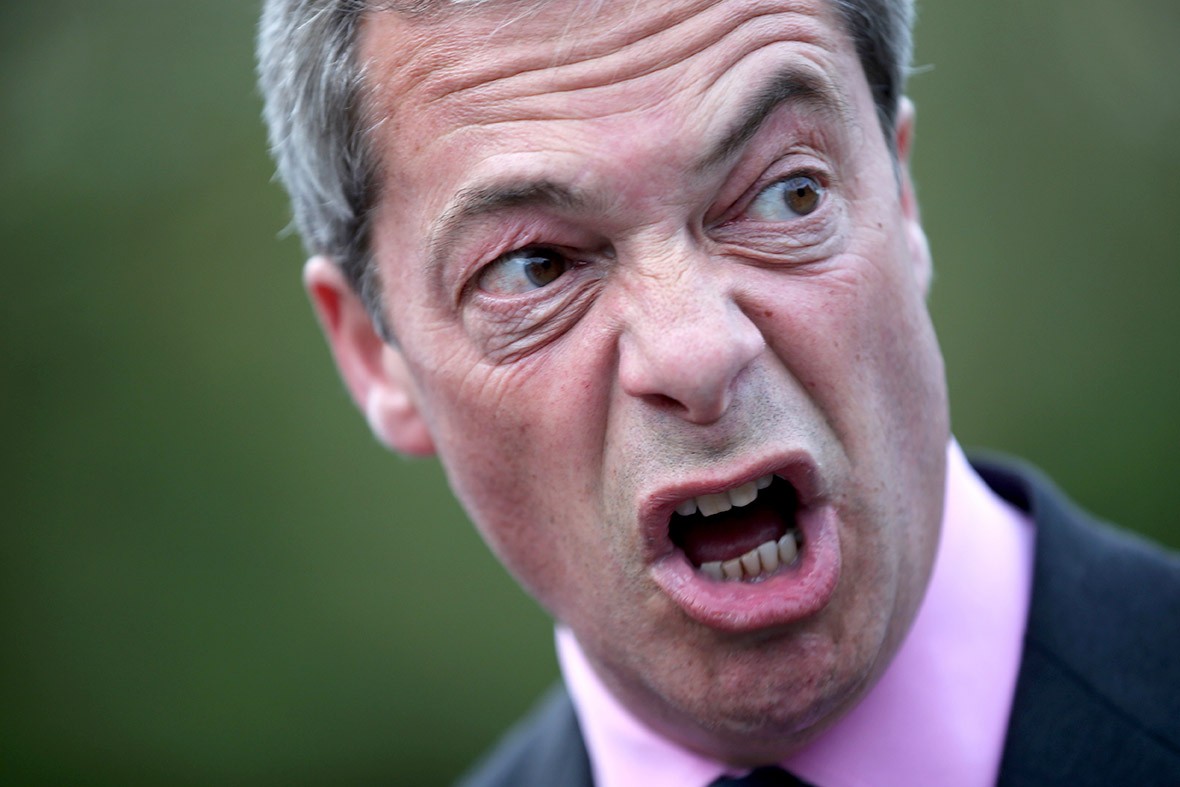 The UKIP leader labelled a group of GLBT activists 'filth' and 'scum' after he accuses them of scaring away his children when they invaded his local pub.
The Independent reports that campaigners claiming to represent "those who have been targeted by Ukip" planned to stage a demonstration of around 100 people at Mr Farage's local pun in the village of Downe in Kent.
When they realised the Ukip leader was actually at another pub across the road, they ran across and "took the cabaret of diversity into that pub" instead, according to the activists.
After being confronted by the protestors, Farage fled the pub to avoid having to answer the protestors questions around UKIP's anti gay policies.
Farage says that he was in the pub with his two daughters and wife.
After being pursued to his car, Mr Farage stormed: "I hope these 'demonstrators' are proud of themselves."
"My children were so scared by their behaviour that they ran away to hide. These people are scum."
However, organiser Dan Glass denies the claim and say they did not see any children present at the pub. "He was sitting on his own. We didn't see any kids."
Article | Levi Joule.