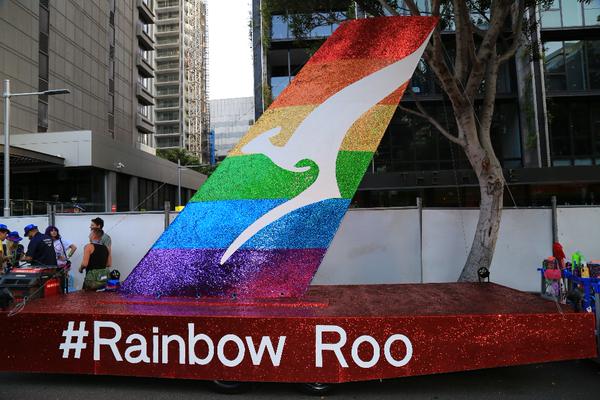 A number of big name Australian corporations, including Qantas have signed an open letter calling for marriage equality in Australia. 
The Sydney Morning Herald reports that organisations including Qantas, PricewaterhouseCoopers, SBS and Football Federation Australia have signed an open letter that argues same-sex marriage is not just "the only truly fair option" but "a sound economic option" – as it will keep workforces happy and therefore productive as well as competitive for talent worldwide.
Over the past decade, organisations such as Telstra, Optus, ANZ, Westpac, IBM and David Jones have also indicated their support for same-sex marriage.
A bill allowing for same sex marriage was due to be introduced by NSW Liberal Democrat SenatorDavid Leyonhjelm, however he pulled the bill at the last minute after Liberal MPs did not discuss a free vote in its most recent party room meeting.
Article | Levi Joule.