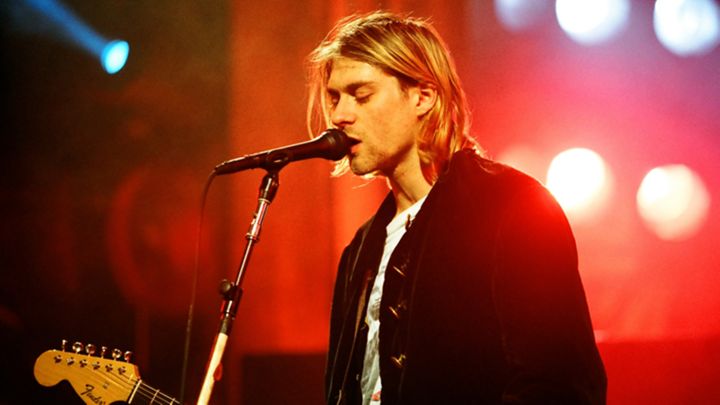 Sam Te Kani takes a look at the new Kurt Cobain documentary everyone is talking about.
I missed Nirvana. I was a nineties child, literally, void of hormone-induced angst which saw the band's meteoric rise as a fairly content, if painfully naive kindergartener. My own self-defined period of rebellion would be piggybacked by other bands and sounds, notably the post punk of the millennials which I shamefacedly listen to now in wonder and disbelief (then edgy, now twee). Unlike the dated musical missives of my own youth, Nirvana's sound hasn't lost any of its anger or relevance. I wonder if fans who came to consciousness 'in the moment' feel the same, because I'm sure my having to historically explore their catalogue comes with biases. Like the lure of Cobain as a contemporary martyr, singly embodying an unease between generations in his despair. A lethal despair, as it happens.
In homage to the man over the myth, Montage of Heck moves through Cobain's childhood and his troubled teenage years with a sensitive God's-eye. When he finally triumphs as Nirvana's frontman, you almost wish you didn't know where it was going, so deserved does his success feel in light of early tumult with his family and peers. Aside from lost home-footage of Cobain and Love's 'heroin retreat' preceding the release of sophomore In Utero, there are animated sequences (I know right!) providing narrative momentum in a mode entirely outside the conventions of documentary filmmaking. And it's not Arthouse pandering, it's really effective. Like, goosebumps effective.
This combined with hectic montages (excuse the play there) of excerpts from Cobain's diary, and an almost total absence of voiceover, makes the film feel more intimate than any biopic in recent memory. It's cinematic where you least expect, as much a determined gaze into Cobain's blazing void as it is a celebration of his talent.
My only complaint is it's annoyingly mute on Cobain's self-defined queerness. Towards the end of his short life Cobain did everything short of coming out in an interview, confessing he identified as a gay teenager and was probably bisexual. Remember, this was an earlier, more rigidly conservative America (not that much has changed), there being none of the 'bi chic' heralded in certain pop-cultural contexts by the new millennium. Whether he was being honest, toting a sympathy with the margin or merely baiting the media, this was and remains an important moment for the LGBTI community.
If a stunt, it still demonstrates his commitment to dissolving suburban Americana and fictions of normal.
With that in mind, more than ten years since my first exposure this dose of Cobain is as empowering as golden bullets from a semi-automatic out the sunroof of a stretch limo.
Cobain: Montage of Heck plays in selected cinemas from Thursday 7 to Sunday 10 May.
Article | Sam Te Kani.