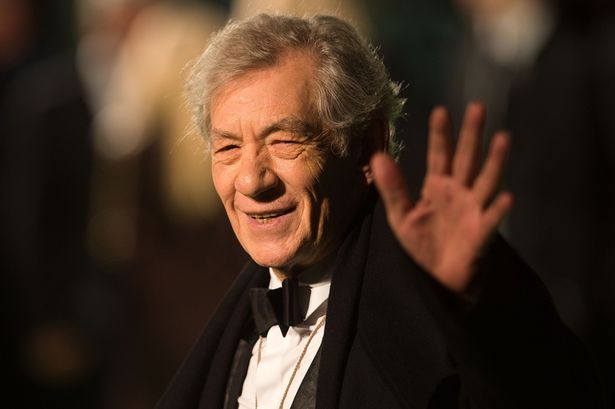 The UK Labour party has unveiled a manifesto aimed specially at addressing GLBT issues and has won the backing of Sir Ian McKellen.
The UK Labour party has revealed a GLBT manifesto which pledges to review gender identity law, tackle homophobic bullying and deliver 'Turing's Law.'
Labour's GLBT manifesto will pledge five promises to the GLBT community to drive forward progress:
1. Tackle the discrimination that holds LGBT people back:
Labour will strengthen the law on LGBT hate crime, undertake a review of gender identity law and policy and implement 'Turing's Law' offering posthumous pardons to gay men convicted for homosexuality.
2. An education free from homophobia, biphobia and transphobia:
With Labour, teachers will be equipped to tackle LGBT-phobic bullying, and we will introduce age-appropriate compulsory sex and relationship education in all State-supported schools so that young people learn to respect each other's relationships
3. Leadership on LGBT rights around the world:
Labour will appoint the UK's first International envoy on LGBT rights to promote respect on LGBT rights globally, and review the procedures for asylum seekers fleeing persecution for their sexuality or gender identity, to ensure the rules are upheld fairly and humanely.
4. Accessible and supportive health services:
With Labour, people will have an equal right to mental health treatment including talking therapies and we will work with the trans community to improve access to gender care services.
5. Fairer and more diverse representation in public life:
Labour will work to improve LGBT representation in Parliament and challenge narrow representations of LGBT people across public life.
The manifesto has won the backing of Sir Ian McKellen.
McKellen, who is known for his role in The Lord of Rings and The Hobbit films as Gandalf, claimed the policy document would "make the world a better safer place for us all".
The 75-year-old said: "I am impressed by the aims and commitments of Labour's manifesto for LGBT people, particularly the appointment of Michael Cashman as an international LGBT Rights Envoy. Such initiatives cost little, yet help make the world a better safer place for us all."
Article | Levi Joule.