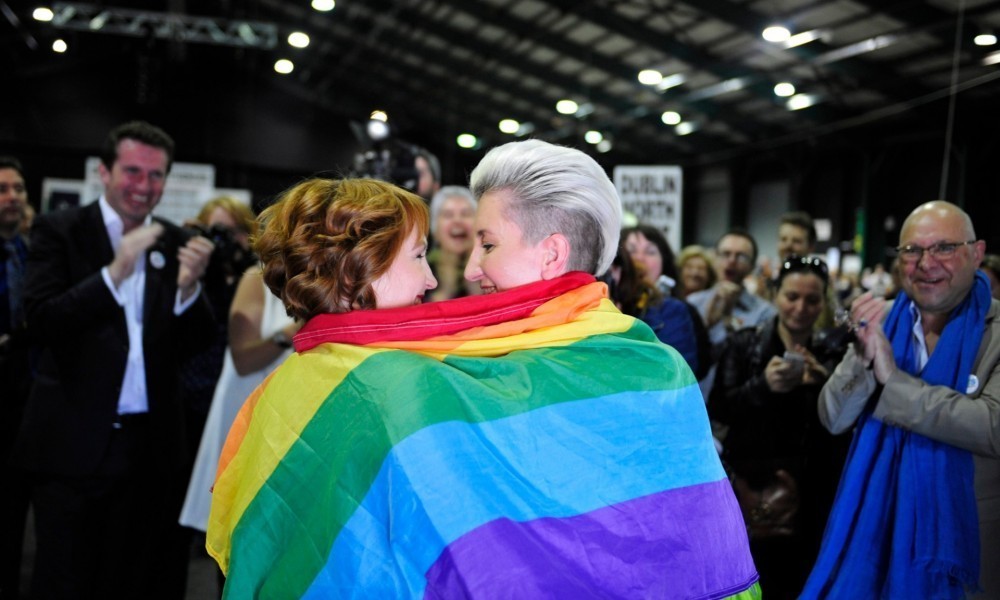 Ireland has voted overwhelmingly to approve same sex marriage in a historic referendum result.
The Republic of Ireland has officially voted to legalise same-sex marriage.
Just after counting began, at 9am BST, Saturday morning. it become clear that after an "unusually high" turnout, marriage eqaulity would become a reality in Ireland, with prominent "no" campaigners conceding defeat early on.
The official results were announced Saturday at a Dublin Castle press conference: 1,201,607 voted in favor of the landmark referendum, while 734,300 voted against it, said Ríona Ní Fhlanghaile, an elections official.
Only one of the country's 43 parliamentary constituencies failed to pass it.
Prime Minister Enda Kenny said prior to the vote that the country could "create history" and that a "yes" vote would "obliterate" prejudice along with irrational fears of difference. On Saturday, Kenny said the outcome "disclosed who we are — a generous, compassionate, bold and joyful people."
"In Ireland, we're known as a nation of storytellers," added Deputy Prime Minister Joan Burton. "And today, the people have told quite some story. This is a magical, moving moment."
More than 3.2m people participated in the historic referendum, with a turnout of 60%
 Article | Levi Joule.
More soon.
 Article | Levi Joule.