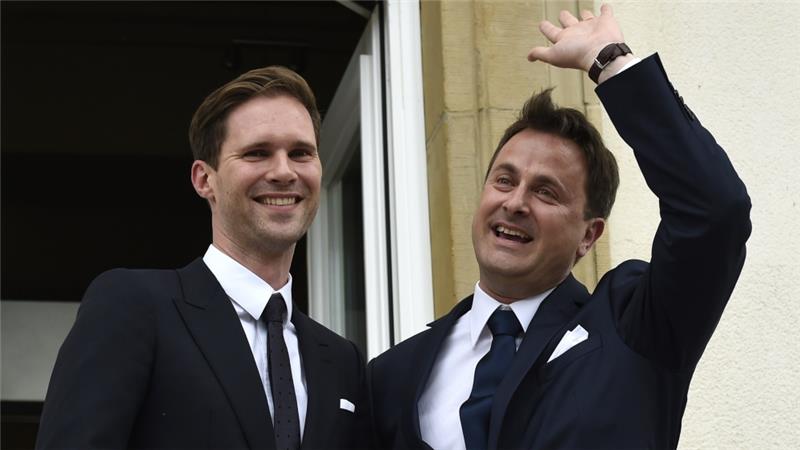 The Luxembourg Prime Minister became the first EU leader tom enter into a same-sex union
Xavier Bettel tied the knot with his partner Gauthier Destenay,who he has been in a civil partnership with since March 2010, on Friday at a private ceremony.
The world's only openly gay leader made use of the equal marriage laws introduced by his own government earlier this year.
The Prime Minister and his partner held hands as they arrived for the low key ceremony at the Luxembourg town hall, where around 100 well-wishers applauded them. "Thank you to all Luxembourgers," Bettel said after the ceremony, as the crowd threw rice and confetti over the couple.
Bettel is the tiny nation's first openly gay Prime Minister and the third openly gay head of government following Iceland's former Prime Minister Jóhanna Sigurðardóttir and Belgium's former Prime Minister Elio Di Rupo.
Article | Levi Joule.