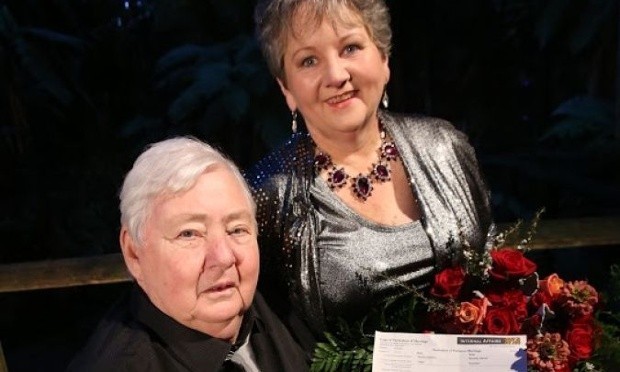 Unable to legally marry in Australia, Sandra Yates and Lee Bransden travelled to Rotorua, New Zealand with the help of money raised on a crowdfunding website to tie the knot.
Lee Brandsen's dying wish was to marry her partner Sandra Yates. The couple have been together for the past eight years. Lee is now terminally ill with end-stage chronic obstructive pulmonary disease and has only weeks to live.
The couple's last wish together was to legally marry. On Saturday, they fulfilled that wish.
The Guardian reports that the couple exchanged vows  in Rotorua, in a glade surrounded by ferns near a spring, with Maori warriors arriving by canoe.
The couple thanked everyone who helped make their marriage possible.
"We will use this inadequate word of 'thank you' to everyone who has supported us in our fabulous journey to become married. Thank you for all the beautiful wishes and generous donations enabling us to succeed in our destiny to be wed," said Yates.
Brandsen added: "It's been the most wonderful day of my life. I am married to the most wonderful woman. This should have happened in Australia. For any other Aussies wanting to be married, I can highly recommend the beautiful people of New Zealand."
Article | Levi Joule.