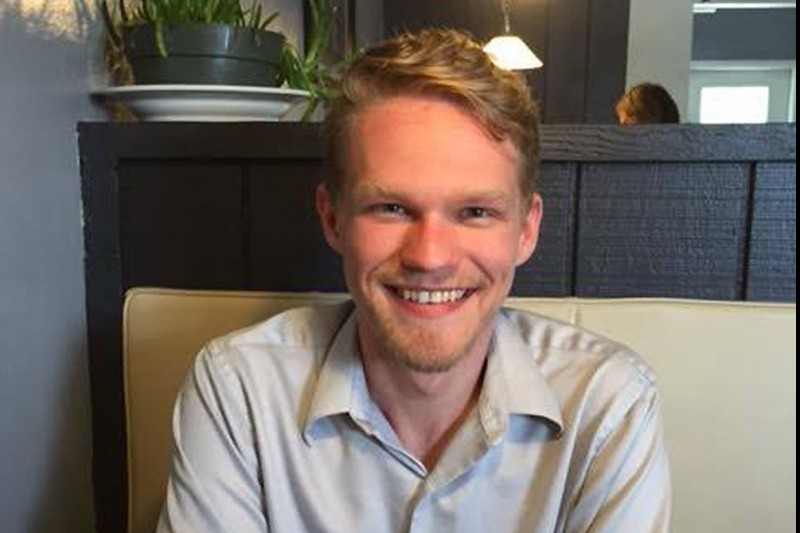 A fundraising page has been set up for Rick Jones, a Utah man who has been the target of a vicious series of anti gay hate crimes.
Express reported on Rick Jones on Monday when it emerged the 22 year old had been the victim of a vicious series of anti gay hate crimes.
Rick Jones, a resident of Delta, Utah was first attacked by an unknown assailant while closing up his pizza business on April 25. The incident resulted in Jones being slammed into a wall and passing out from the head injury.
"I remember waking up and I was lying on the floor," he recalled. "Someone was on my chest and legs and they were trying to force me to drink bleach."
When Jones regained consciousness again, he was being treated by a medical team for a concussion and the words "Die Fag" cut into his arm.
Subsequently, Jones house has been vandalised with a molotov cocktail through his bedroom window on June 10th.
"It didn't explode but it started a fire that burnt the wall and some of my carpet," he said. "It actually landed on my bed. I ran and warned my family 'there is a fire' and I got a fire extinguisher and was able to quickly get the fire out." Jones told CNN.
That same night his new pizza restaurant was robbed again, police said the thieves took $1,800 and vandalised the business painting the words, 'You'll burn' and 'die fag' on the walls," he said.
A Go Fund Me page has now been set up to raise money to help repair the damages to Jones business and family home.
The fund has so far raised $11,000 and will be used to cover costs which are a result of the attacks. All remaining funds will be donated to charity.
  Article | Levi Joule.