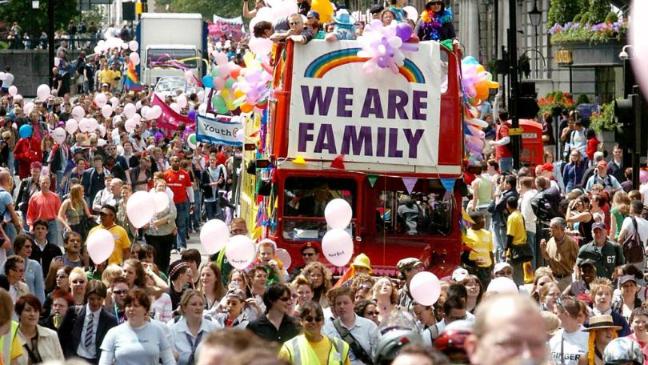 The United Kingdom Independence party has been banned from participating in the London Pride parade.
UKIP has been banned from one of Britain's biggest gay pride parades, with organisers citing safety concerns as the reason the political party was refused entry.
The ban follows the creation of a petition calling for the party to be banned, which almost 2,400 people had signed. The petition sought to exclude the political party from London's Pride parade, on the grounds that UKIP was "inherently homophobic, transphobic, xenophobic, racist and misogynistic".
Organisers however deny that the decision was politically motivated and have cited safety concerns as the reason for the ban.
A Pride spokesman said: "Over the last few days we, both as individuals and the volunteer directors of Pride, have had to wrestle with a difficult issue – whether to include a group from Ukip in this year's Pride in London Parade.
"We aim to unite our community, not divide it, and our intention is to serve the whole of our community with an inclusive event, so to exclude any group is not a decision we take lightly.
"For this year we have reached the decision that Ukip's application to join the Pride in London parade on 27 June 2015 will be turned down.
"This decision has been made after careful consultation in order to protect participants and ensure the event passes off safely and in the right spirit. It has not been made on a political basis.
"We appreciate many in our community have strongly held views about Ukip, their policies and comments, but it is undeniable that there are LGBT members of Ukip, including their MEP for Scotland [David Coburn], and it is important to remember that Pride in London aims to be an inclusive event."
 Article | Levi Joule.