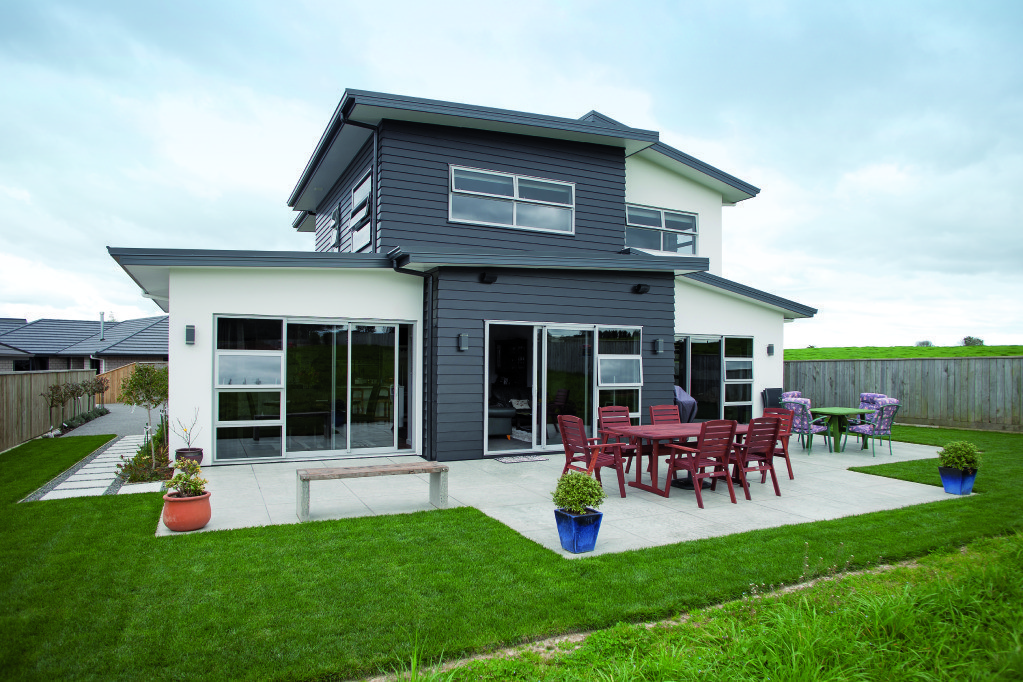 Instead of buying, why not build? Levi Joule chats with Ellie Porteous about the benefits of building new.
Thought building a new home was not an option? The reality is if you have money to buy an existing property, you most likely can build the home of your dreams.
As central and local government look to free up more land as a result of Auckland's booming property market, house construction activity is set to surge, particularly on the outskirts of the city. Ellie Porteous from New Zealand's leading building company G.J. Gardner tells express that in the current market, building is a very attractive possibility. "In times when the price of existing homes is rising, as it is currently in the Auckland market, you will often find it is cheaper to build a similar home." "Customers find that by the time the home is complete it is valued at more than they have had to pay." Ellie says. There are a number of significant advantages to building a new home. Building a new home means the chance to express what you really want and to make your home a statement about you. It can also signal a fresh start and the opportunity to mark a new beginning for you and your family.
There are also a number of very practical considerations that make building a new home a more attractive option than buying.
These include:
Building compliance is more rigid these days, a home built 5 years ago can be quite different to a home built today.
The materials are generally better and there are more styles and looks available.
Most new homes are now double glazed and better insulated.
You get want you want, a home designed for your family and lifestyle.
There are less on-going maintenance issues,
no messy renovations.
And generally speaking a
new home gives you better performance and more chance of equity.
Building a new home is not just about producing a building at the end. The process in itself can be just as exciting as the finished product and with G.J. Gardner, building your new home will be hassle free. "G.J. Gardner takes away the worry because we can take care of everything, including permits, resource consents, planning issues, engineering, drainage and geotechnical reports. We can even help you find a section and sort out finance and payment terms to make it as simple as possible." Ellie tells express.
New Zealand's most inclusive building company G.J. Gardner Homes understands the needs of all parts of New Zealand society, including the GLBT community. They would love the opportunity to build your new home and make your building experience memorable.
G.J. Gardner's service "promises to provide exceptional value, genuine commitment, and building quality homes that stand the test of time." That formula has lead to G.J. Gardner's very quickly becoming New Zealand's most successful home building company. Ellie Porteous says there is no needto be intimidated by the idea of building, although many people are. "Many people have heard that it is stressful and of all the issues that can arise during the build of a new home. Choosing the right builder is key. We have many repeat customers, they loved the experience so much."
"G.J. Gardner builds around 1,000 homes a year and we pride ourselves on our customer service ethos so with our experience we take the stress out of the process for the customer, taking responsibility for all parts of the build from the time we lodge the consent with the council to handing you the keys to your brand new home."
So if you're considering building a new home and want the process to be hassle free, make sure your first port of call is G.J. Gardner.
For more information on how to make your dream home a reality visit: www.gjgardner.co.nz
 Article | Levi Joule.