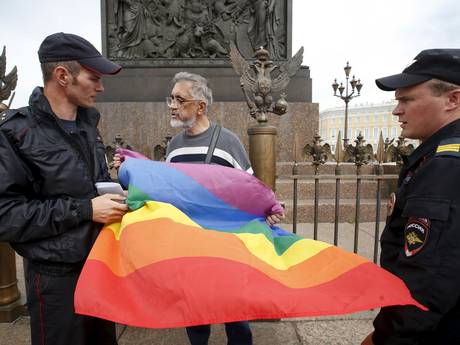 Russian police have arrested over a dozen GLBT rights protestors in St Petersburg.
Russian police in St. Petersburg have detained several GLBT activists, who held pickets in defence of equal rights on a Russian military holiday, Airborne Forces Day.
The arrests occurred after the group of GLBT protestors were assailed by veterans of Russian Airborne Forces, who tore up their posters. The altercation resulted in the activists being taken away and detained.
The campaigners were protesting against the city authority's continued refusal to allow a gay pride parade to be held in St. Petersburg.
"I am a human being and I want to be respected. I have my own pride and that's why I am standing here now," said St. Petersburg gay activist, Alexei Nazarov, after police pushed away another paratrooper who tried to attack him.
 Article | Levi Joule.