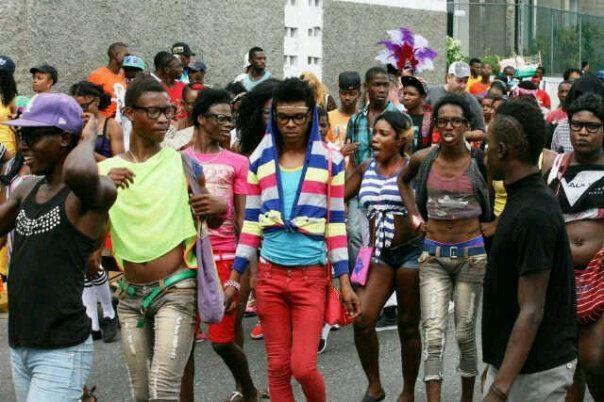 Caribbean nation's pride festival makes history.
Jamaica made history this week – holding its first ever GLBT pride festival.
The Associate Press reports that the week long festival held in the Jamaican capital of Kingston included a flash mob gathering in a park, an art exhibit, a dance party and performances featuring songs and poems by lesbian, gay, bisexual and transgender Jamaicans.
Gay rights activists told The Associated Press that the peaceful events are a clear sign that tolerance for GLBT people is expanding on the island, even though stigma is common and sex between men remains illegal.
Speaking to the AP, Latoya Nugent of the Jamaica Forum of Lesbians, All-Sexuals and Gays said  "I think we will look back on this and see it as a turning point because many persons thought that it would never actually happen."
The week long celebration was publicly supported by Kingston's mayor and the island's justice minister signalling a major shift in attitudes in a nation where politicians once routinely railed against Jamaica's GLBT population for political gain.
 Article | Levi Joule.