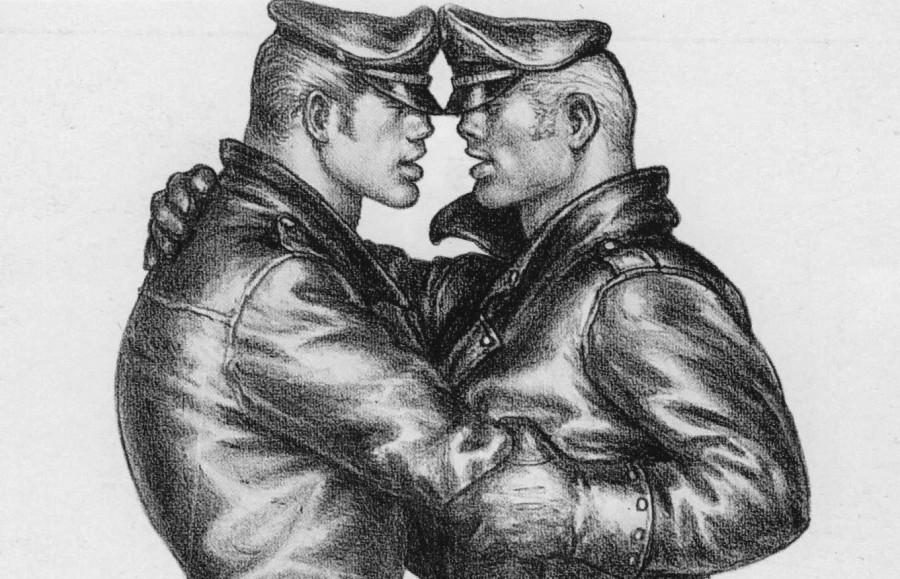 Iconic Finnish artist Tom of Finland is set for a resurgence, with the gay illustrator's work the inspiration for a new range of sex toys. Speaking to express, John Frew from Elp Group, which owns The Grinder and Peaches and Cream says he first came across the range when he was at a major trade show in the United States, with the iconic Grinder being among the first in New Zealand to sell the stock.
John says there is a "pretty broad range of toys, from vibrators, cock rings, lube etc.." Each toy comes with a Tom of Finland image. John says all toys of a quality reflective of the Tom of Finland brand. "You don't get permission to use the brand without ensuring high quality" with prices for the toys starting at just $40
The new toy range is set to re introduce the iconic Finnish artist, who died in 1991 those who already know and love his work as well as introduce for the first time to a new generation, artwork that is considered by many to be groundbreaking for gay male representation.
Touko Laaksonen aka Tom of Finland was a pioneer in the gay and fetish art world. He first became a well-known name among the gay male community in the early 1960's shortly after he first submitted drawings to Physique Pictorial, an American magazine, under the pseudonym Tom. When his gay-themed illustrations were published, the magazine credited Tom of Finland, a name he assumed for the remainder of his career.  Tom introduced to mainstream culture a stylised masculinity in sharp contrast to the more common effeminate stereotypes of gay men in popular culture at the time.
In the late 1950s, U.S. censorship codes restricted depiction of "overt homosexual acts" and limited the distribution of Tom's work. In the 1962 case of MANual Enterprises v. Day, the U.S. Supreme Court ruled that nude male photographs were not obscene. As soft-core gay pornography flourished, Tom's illustrations became more explicit, including exaggerated musculature and genitalia.
Tom of Finland's work, which embraced sailors, bikers, lumberjacks and construction workers in leather and jeans, became popular and widely distributed in the gay community. By the early 1970's Tom was publishing erotic comic books and exhibiting his work in the mainstream art world.
In 1984, he cofounded the Tom of Finland Foundation, which is dedicated to the preservation of homoerotic artwork. Tom passed away in 1991 of Emphysema.
The new sex toy range is not the first time Tom of Finland's work has been adapted. In 1995, the Tom of Finland Clothing Company introduced a fashion line based on his art.
Article | Levi Joule.