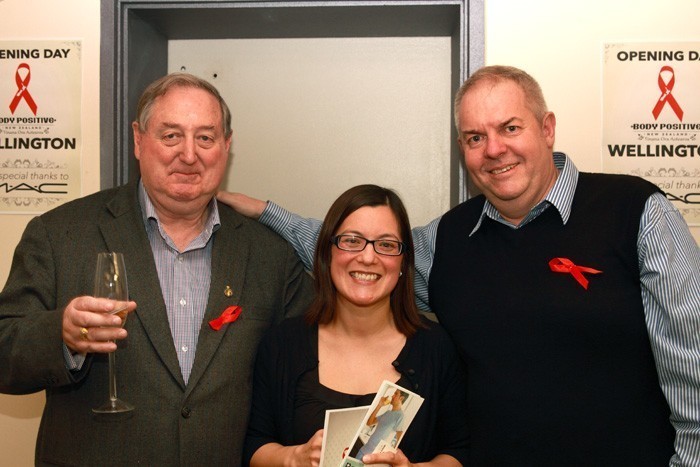 express speaks to Body Positive Wellington's general manager Ron Irvine on his last day as the office closed its doors for good.
Answering the phone, a dejected and emotional Ron Irvine says that nearly everything had been cleared from Body Positive's Wellington hub. "To see the office go from what it was with character and a home to now just become an empty space is sad. It's not a home anymore, it's just a building – bricks and mortar, and that's quite sad to see."
"It's a sad loss, it's a sad day. It really is."
More than anything Ron says he is feeling for those who are HIV positive in Wellington who have now lost a vital community hub. "I'm feeling for the members, the ones that we support. I had members come in, some in tears, one member messaged me to ask if he could come in and have his final lunch. I had another one come in and just break down. It was quite an emotional morning."
Speaking to express, Ron reminisced on the ways in which Body Positive Wellington was able to support the capitol's HIV+ community over the last two years. "It was actually a community organisation, but it was also what I call Whanau."
"It was a space where people could come and chill, relax and talk to other positive people, talk about their issues, seek advice from each other and be supported." Irvine explains.
The closure comes as Body Positive finds ways to cut costs, something CEO Mark Fisher says is a result in the decrease of funding the organisation. "We closed Wellington due to financial constraints. In order to make the organisation sustainable, we needed to close Wellington, which was unfortunate." Fisher says.
Ron, who moved down to Wellington to manage the Body Positive office when it first opened, now finds himself unemployed and says finding a job will be the next big priority.
"I need to find a job, I have a WINZ appointment scheduled. Many a time I have been to WINZ with a [Body Positive] member, now I find myself having to do what a lot of them have done before."
Despite the office closure, Ron says that he will still be available to provide emotional support to those who he has met at Body Positive Wellington over the last two years. "I've said to the guys that I'm still there for them as a friend and if I can help them in any way, I will"
 Article | Levi Joule. Photos | Jeremy Green