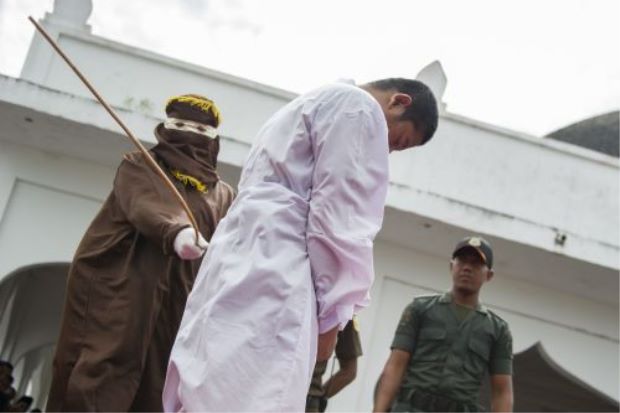 Same sex relations is now punishable by up to 100 strokes of the cane in Indonesia's Aceh provence.

The law, passed in 2014 but only now being enforced, has faced opposition by rights groups. It applies to both locals and foreigners.
The law "outlaws anal sex between men and 'the rubbing of body parts between women for stimulation', and for the first time applies Islamic laws and punishments to non-Muslims."
The lashings are carried out using thin rattan sticks and intended to publicly humiliate as much as physically harm the accused. 
"The law is to safeguard human dignity. It is to protect Aceh's Muslims from committing immoral acts," provincial Sharia chief Syahrizal Abbas says.
While homosexuality is legal across the rest of Indonesia, Aceh has been a self governing province since 2001. The strictly Muslim province has become increasingly conservative in recent years and is the only province in Indonesia allowed to implement Sharia law.
 Article | Levi Joule.