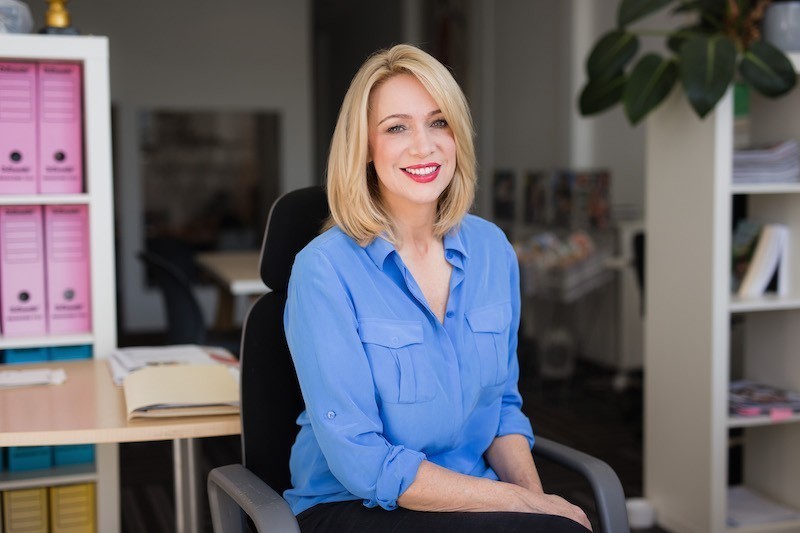 Levi Joule chats with Liz Roberts and Alison Mau about First Lady, a book that tells the story of New Zealand's sex change pioneer.
Liz Roberts' story is pretty remarkable. First Lady tells that story – warts and all, from her upbringing in a conservative Christchurch family, the father who despised her, the abusive marriage and her time inside both a men's and women's prison.
Telling the story is veteran broadcaster Alison Mau, who spent a year chatting with Liz about her life. Mau says Liz has a complex backstory, which she enjoyed delving into. "When she told me she was transgender, I was surprised. I had no reason to be surprised, she's a real Christchurch matron and in a way not, because she's lived such a full and interesting life. She can be quite sharp and sometimes very unforgiving in her assessment of things and people"
Reading First Lady, it's easy to understand why that might be the case.
Liz's journey begins in Christchurch in 1943, born Gary Scott Roberts, she always knew she was a girl, despite being required to dress and act like a boy for the first few decades of her life.
1940's Christchurch was not the time or the place to express a gender identity different to the one assigned at birth, something her father found difficult in particular.
"Everything I ever did, he always would say I was too stupid to do it. He always found fault," something Liz puts down in large part to her being a young boy who always knew she was a girl.
Despite her father's constant scorn, Liz has had a successful career as a seamstress, which has included making gowns for New Zealand's biggest drag queens, something she continues to do today at her home in Christchurch.
Along the way, Liz has endured a abusive marriage, been shunned by family members, had her home destroyed by an earthquake and got into physical fights with disgruntled customers just to name a few incidents.
In the 40 minute long interview with Liz, it becomes apparent that it would be pointless to try and go through her whole life story, (and it would ruin the book) Mau says they recorded about 60 hours of interviews to get the story for First Lady.
Ali first came across Liz during the 2013 marriage equality campaign. Liz phoned Ali, who was at the time working at TVNZ's Fair Go programme. "They usually never let callers through to presenters, but Liz was very persistent"
Once Liz got through, Ali knew that she had to document Liz's journey after hearing what Liz had to say over the phone.
While Liz's life is a remarkably interesting one to document in any case, the fact she was to become known as a 'sex change pioneer' lies at the heart of the book. On the 22nd of July, 1969, Liz underwent what was to become known as New Zealand's first ever sex reassignment surgery.
The book doesn't spare many minor details, with Ali noting the passages on the reassignment surgery as "pretty intense"
Liz doesn't see herself as a trailblazer for transgender women, though. In fact, she doesn't even consider herself to be one. "I've never considered myself transgender. I consider myself to just be a woman"
Ali notes that some of Liz's attitudes may be seen as offensive to some within the GLBT community, but Ali says it doesn't come from a place of hatred, she just doesn't identify in a way many would expect her to. "I've spent a lot of time with her, I know her pretty well" She can be quite unbending and given the life she has been through she can't really be blamed for it."
Liz says she doesn't do much within the GLBT community. She's never been to a hero parade or a pride parade and doesn't have any other close transgender friends.
"Liz is quite old school. That's the reason I wanted this story to stand alone as Liz's tale. There is no politics in it, this isn't a discussion about the transgender community. What Liz went through happened long before there was any discussion on transgender issues. The world has moved on, but Liz is old school, she knows what she knows." Ali explains.
Despite the controversy, First Lady is ultimately a memoir about perseverance in the face of adversity and having the courage to be true to oneself, something Liz Roberts has done admirably over the course of the last 71 years.
First Lady is available at Whitcoulls and all book stores. RRP $39.99
 Article | Levi Joule. Photo of Alison Mau by Dan Liu for express.