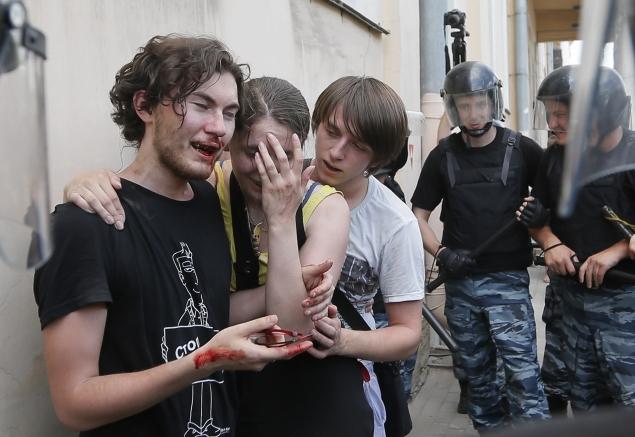 A Russian court has jailed six members of the "Occupy Pedophilia" anti gay terrorist group to prison terms.
Police in the Russian region of Ural arrested nine men earlier in 2015 who were luring unsuspecting young victims through personal ads. The group manipulated the young men, many of them teens, who would show up for a 'date'. They would then be captured, taken to an apartment or a woodland, where they would be bullied, tortured and humiliated which would be filmed on video.
In one of the videos posted online, a black gay teen was shown being force fed watermelon while members of the 'occupy pedophilia'group shouted in the background, translated into English, "fags should die".
Gay Star News reports that six members of Occupy Pedophilia, the group that tortured gay teens, posted the videos online and drove many of them to suicide, have been have sentenced to prison terms, however three of the sentences have been suspended.
The attacks led to some of the victims committing suicide.
 Article | Levi Joule.