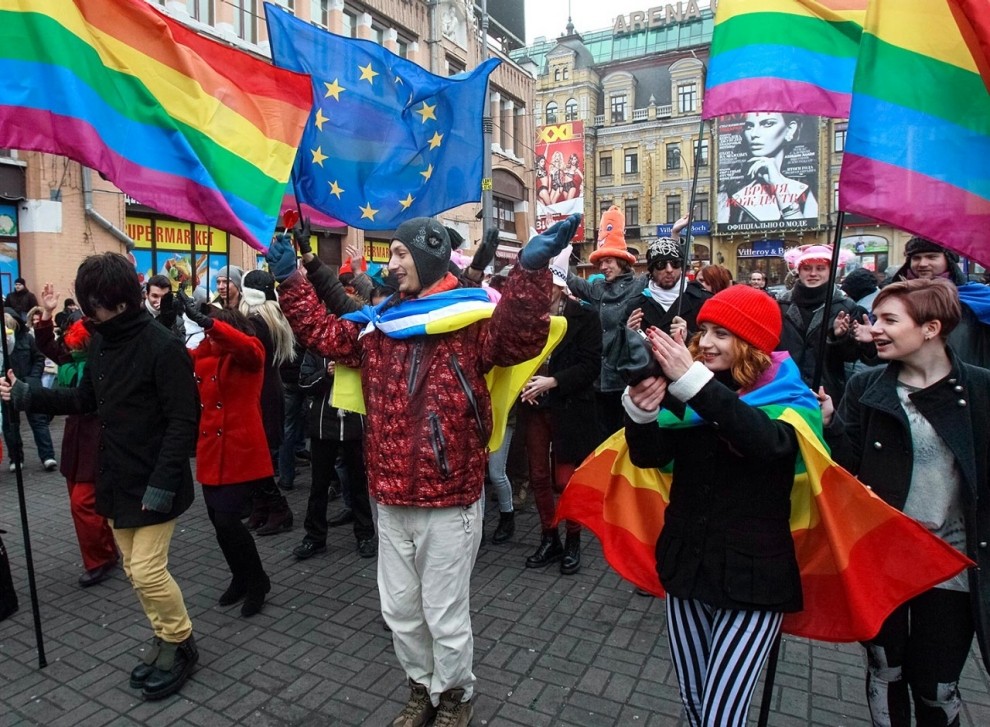 Ukraine's parliament has scuppered the country's chances of visa-free travel to most EU nations by refusing to pass legislation that would have banned discrimination against gay workers.
Passage of the legislation was a condition set by the EU that had to be met before Ukraine would be able to join the Schengen zone  -a club of EU countries that allows visa and passport-free travel.
The Guardian reports that President Petro Poroshenko said in a nationally televised address ahead of the vote that Ukraine faced "an extremely important day".
A "yes" vote would allow "Ukrainian citizens to visit EU countries without visas as early as next year," the President promised.
However, the parliament rejected the President's appeal with only 117 lawmakers in the 450-seat parliament voting in support of the legislation.
The Guardian reports that Poroshenko's government was dealt a major blow when a member of prime minister Arseniy Yatsenyuk's own party denounced the proposed legislation, rallying backbench MPs to vote against the bill.
"As a country with a thousand-year-old Christian history, we simply cannot allow this," lawmaker Pavlo Unguryan said.
The European Union said in 2010 that Ukrainians being allowed free travel depended in part on Kiev adding a clause to its Soviet-era labour code that would ban all forms of discrimination against gay workers.
Article | Levi Joule.