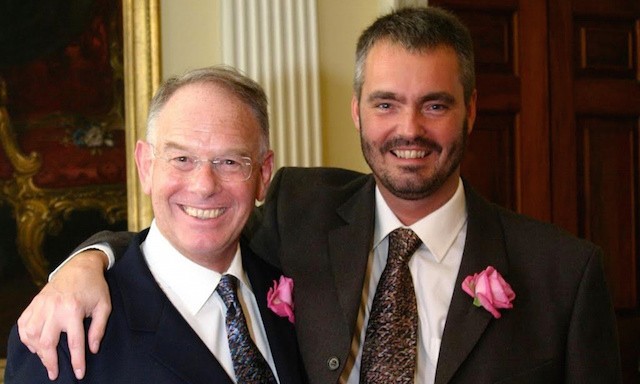 The Church of England has banned a senior clergyman from taking services because he married his male partner.
The Reverend Canon Jeremy Davies served as canon precentor at Salisbury Cathedral for 25 years. After marrying his partner of 30 years in 2014, he has now been told he can no longer preach within the diocese.
The Church of England said the the union was against its pastoral guidance on same-sex marriage.
Davies retired in 2011 after serving as canon precentor at Salisbury cathedral for 26 years. He and McEnery entered into a civil partnership – which is permitted for clergy – 10 years ago, but last year decided to get married. Clergy members are banned from entering into same-sex marriage.
Davies says he applied to officiate, after being asked to conduct an increasing number of services in Winchester.
The Bishop of Winchester, the Right Reverend Timothy Dakin, told Canon Davies he was unable to grant him permission because he was married to another man.
Speaking to the BBC, Canon Davies says the church has  "hidden behind the barricade of canon law, which says we don't like this because [marriage] is about a man and a woman so you can't be married."
"If the church doesn't think I'm married, why can I not have permission to officiate?"
The couple say they have received a number of messages of support and offers of help launch a legal challenge against the decision, but have decided against legal action.