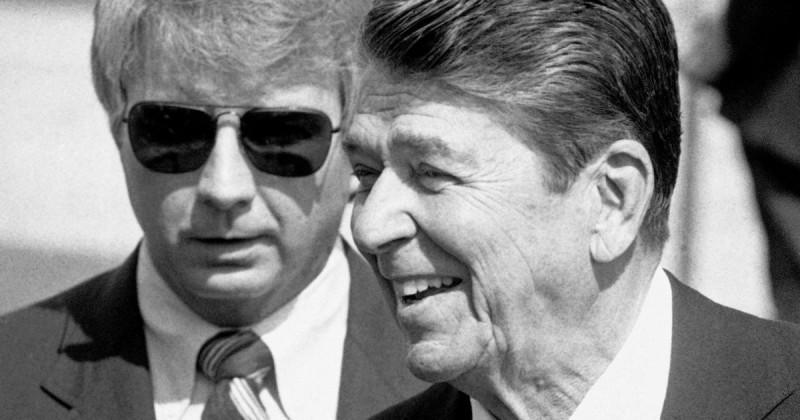 A new short film, 'When AIDS Was Funny' unearths never-before-heard audio reaction to the escalating AIDS crisis.
A  new documentary film offers a revealing look back at the early 1980s and American President Ronald Reagan's initial reaction to the emerging AIDS crisis.
Filmmaker Scott Calonico's short documentary, "When AIDS Was Funny," debuted on the Vanity Fair website to mark World AIDS day and features previously unpublished audio from press conferences where reporter Lester Kinsolving probed Reagan administration press secretary Larry Speakes on the mounting cases of AIDS nationwide.
The film airs audio which showed Speakes dismissing the questions with a mix of laughter, homophobic jokes and general indifference.
The documentary film can be viewed here.
Failure to adress the AIDS crisis is often cited as a major blemish on Reagan's record in office. By the time he finally addressed the epidemic in 1987 – nearly 23,000 people had died of the disease.