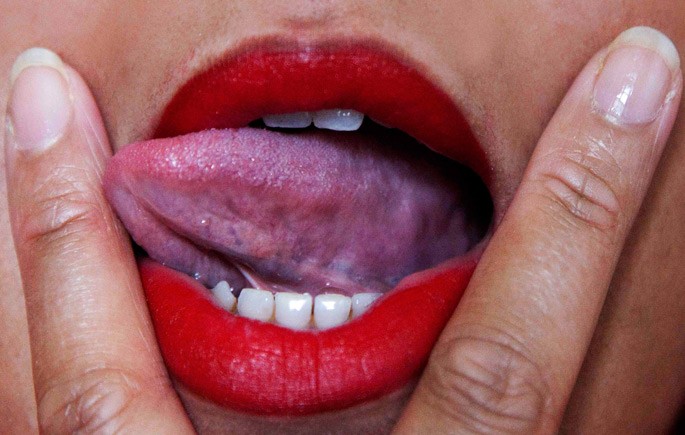 Amy Jane Bedwell interviews first-time Samoan-Filipino Hawaiian playwright Kiki about her upcoming play, Puzzy as part of the 2016 Auckland Pride Festival. Co-writer Victor Rodger, most notable for his pacific coming-out story Black Faggot also talks Puzzy and it's importance to theatre in New Zealand.
Puzzy.
The name will strike you before anything else. One-the-nose and to-the-point, it is obvious from the get go that there will be no pussy-footing around in Kiki and Victor Rodger's latest play.
Puzzy follows the story of a Mele, a Samoan Jehovah's Witness, in the wake of coming out as lesbian to her family, friends and community. In an interview with express, the playwright, Kiki, describes the work as "Black Faggot's twin sister", boasting similarities in the way the production tackles both experiences unique to the queer pacific community, as well as universal narratives of coming out.
"They [Puzzy and Black Faggot] are very similar in the way they are presented. Puzzy is pieces of scenes here and there in the characters life. it is similar to Black Faggot in that way. But, it is the female perspective and everything that includes"
In the same way that Victor Rodger offered audience a look into the life of a gay pacific male, Puzzy presents a candid glimpse into the life of a queer, pacific female in modern society. It gives voice to a group of people who the arts has overlooked.
"It's a voice I haven't seen represented on stage," says Kiki, "this was the opportunity to make that happen, and be a pioneer in that."
Victor also comments on the absence of female Pasifika queer narratives on stage.
"What I love was when I was looking around at other lesbian works, there isn't a lot in the theatre world. When you reduce that to the the pacific world there is absolutely nothing. So what Kiki is doing is groundbreaking work. It is giving voice to a part of our community that just doesn't have a voice"
Puzzy is a ground breaking work, and sets the standard for queer theatre for the year to come. It will push boundaries and explore female-centric themes untrodden by Kiwi playwrights of the past. Refreshingly witty and unabashed, Puzzy works to bring a hidden group within our society into view on stage, and in turn, in our community.
"The main message of the play is to speak your truth and be honest with that" Kiki comments. "Be fearless in speaking your truth".
A play so honest it will take you to fits of laughter to tears and back again, Puzzy is a beacon by which those who exist in the darkness may step out into the light.
A must see event on your Pride Festival calendar, catch Puzzy at The Basement, Auckland, from Tuesday 9 to Saturday 13 February.
For more information and to book tickets, visit iTicket.com