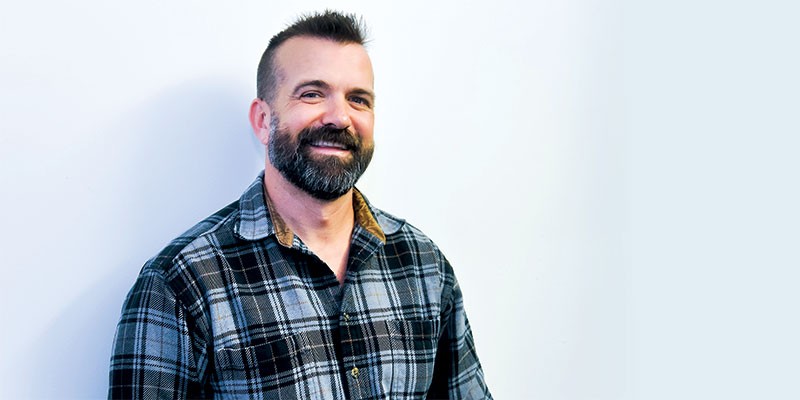 New York strip turned Kiwi beef cake Neil Thornton is bringing his unique brand of comedy to the 2016 International Comedy Festival. A happily married gay man and self confessed bear, Neil is all kinds of fantastic rolled into one hilarious bearded package.
"I started stand up in New York in 2008 and worked really hard doing open mics and as many shows as possible" says Thornton, who moved to New Zealand four years later.
"I had no idea how amazing the comedy scene in New Zealand would be" he says, commenting on his success in our beautiful country and how New Zealand audiences are always warm and welcoming to both him and his distinctive style of intellectual humour.
Now living in Wellington with his husband, Neil tells express that his sexuality is both an important part of his comedy and simultaneously inconsequential.
"I talk about my life, and my relationships and my marriage are part of that" he comments, but his sexuality has not hindered nor opened more doors in his career. "People just care if I am funny" he jests – and he most certainly is!
You can experience Neil Thornton's hilarity in the Festival's  "A Cynic's Guide to Happiness" from Tuesday 10 – Saturday 14 May at Wellington's The Fringe Bar as part of the 2016 NZ International Comedy Festival powered by Flick Electric Co. from 22 April – 15 May.. Also catch him performing at Gay Ski Wekk QT for the MoreFM Comedy Night at Sasso, Queenstown on Tuesday 30 August at 7pm!