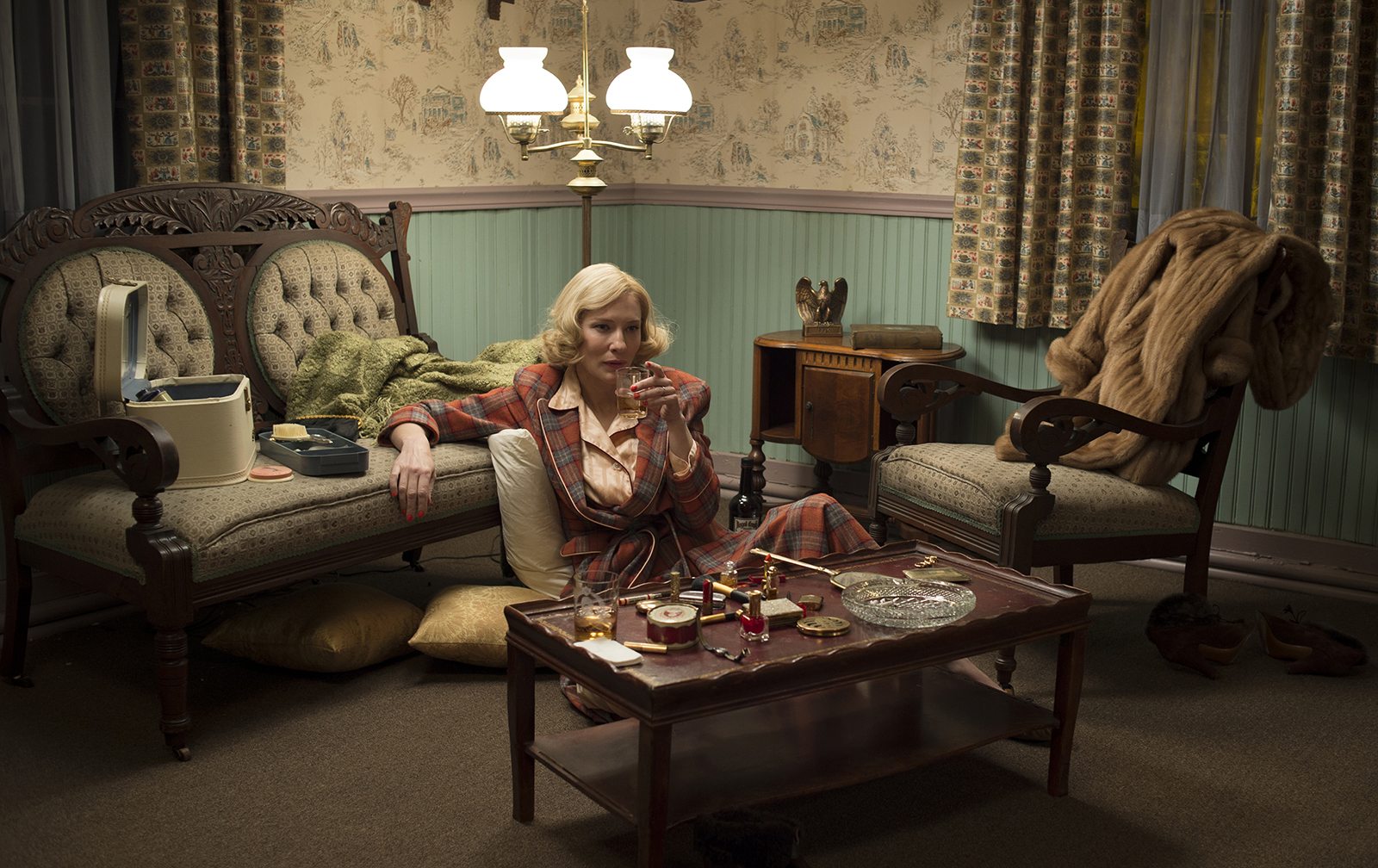 Aatir Zaidi reviews six time Academy Award nominated GLBT hit, Carol, ahead of it's New Zealand DVD release on 4 May, 2016

Carol is based on the book 'The Price of Salt' by Patricia Highsmith, written in 1952. Therese Belivet (Rooney Mara) meets gorgeous and elegant customer Carol Aird (Cate Blanchett) and sparks fly as growing familiarity fosters love for each other.
As a film, Carol speaks to the audience with emotions and expressions. Todd Haynes (Far From Heaven) gives ample screen time to the protagonists in order to capture each emotion from start to end. Carol is a slow fire that burns with high flames as the film progresses.
Cinematography by Edward Lachman is visually stunning with a coherent color scheme transporting the audience to the 1950's. Academy Award nominated Sandy Powell's exquisite costume design brings a crisp and vintage touch. The background score by Carter Burwell is a real tribute to 1950's.
However, you will not like Carol if you're impatient or you don't believe in love at first sight. Carol's character overpowers Therese, but then again Carol is a mature and experienced woman undergoing troubled marriage. There are scenes and close up shots so long that you just want to fast forward. Some sequences in Carol leave you looking for answers because there is no clear communication happening between the characters. Alas, these techniques are a reflection of the realities of the time.
A brave effort, and recently voted the top LGBT film by the London LGBT Film Festival, Carol brings queer cinema into the spotlight.
Carol is released on DVD on 4 May and is available at all good film retailers.