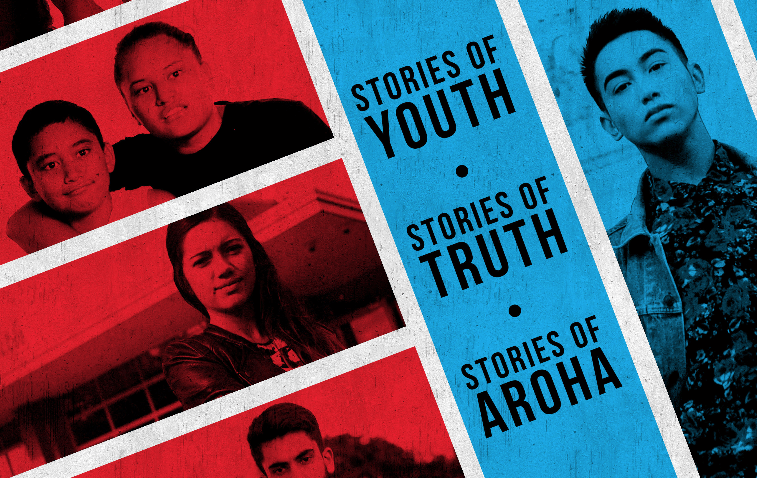 Mika Haka Studio is only days away from releasing the second season of The Aroha Project, a web-series focused on exploring the realities of bullying, alienation and suicide in the lives of a diverse range of young New Zealanders available Friday 1 July on TVNZ on Demand.
Created by Mika Haka and directed by Ramon Te Wake, the first season of The Aroha Project featured young people such as gender diverse personality Zakk d'Larté and No Pride in Prisons' Emmy Rākete. Among others, these two stories responded to violence, vilification, and bullying in the GLBT community.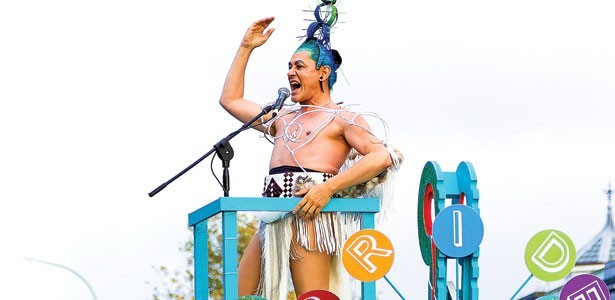 Now in it's second season, The Aroha Project: The Youth Collection has once delved into the young GLBT experience through the eyes of drag performer Andrew Abrau, better known as Empress. A fashion design student by day and fierce drag queen by night, Andrew was brought up in a conservative Christian world while also navigating his sexuality.
"The Aroha Project is about all these people from different walks of life. They are sharing their stories around bullying, abuse, suicide and other things like that" says Andrew in an interview with express.
In his eight minute episode, Andrew shares his experiences around being gay in a Christian household, the threat of suicide, and the eventual light at the end of the tunnel.
"I hoped my story would reach out to young LGBT people who come from Christian and conservative backgrounds and acknowledge the struggle that comes with that" says Andrew. "[The Aroha Project] talks about all of the struggles I have had and the people who have helped me along the way. It does touch on suicide, but the main thing that I wanted to get out of it was to show that you can go through really horrible times but you can still make it out alive. Even when you think it is the end, it isn't. Life goes on."
Andrew says that since coming out to his parents, he has been able to live his truth. Many doors have opened for him after he learned to accept himself which, in his case, included leaving the Church.
"I have had so much fun. I feel like after I came out to my parents three years ago I have come out of my shell and I've been brave enough to express who I really am. I've been able to pick up things like Drag and dress how I want and not worry about what others think."
Andrew says that his relationship with his parents has gotten stronger in spite of differing beliefs. He says that coming out has given him the freedom to be more open with his parents and therefore foster an increased level of understanding between them.
"I no longer go to church and my parents were actually accepting of it. My relationship with my parents after coming out is actually one hundred times better than it has ever been and I feel that I have been able to be more open with them while they have slowly become more accepting."
Andrew is joined by other young New Zealander's such as lesbian writer Jess Reddaway, Taekwondo champions Jaspinder & Rupinder Sandhu, and Youthline superstar Stevie Sikuea, plus many more.
You can binge watch the first season of The Aroha Project on TVNZ Shorts on Demand before getting right into season two on Friday 1 July on TVNZ on Demand.
If you or someone you know is struggling with any if the issues raised in The Aroha Project, remember that there is help out there for you.
Youthline – 0800 376 633, free text 234 or email talk@youthline.co.nz or online chat
OUTLine NZ – 0800 688 5463 
Lifeline – 0800 543 354 or (09) 5222 999 within Auckland
Suicide Crisis Helpline – 0508 828 865 
Depression Helpline – 0800 111 757