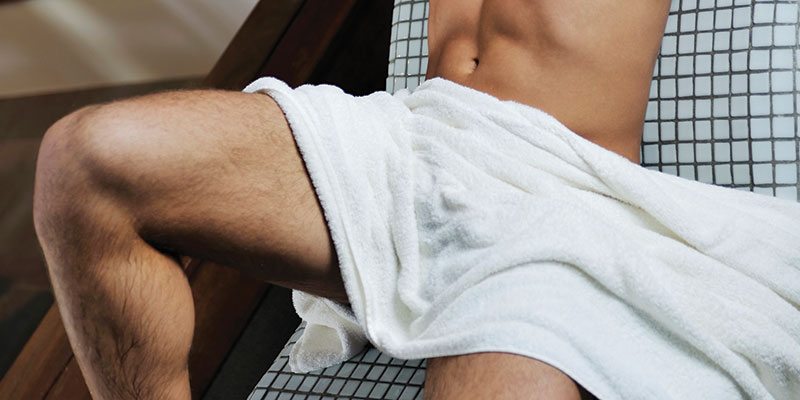 It's a lonely winter's night and you are bored with what's on TV. You have an ache; a desire. You need the touch of another man. What can you do? express knows how you feel, and we've got the answer. Get cruising!
There are quite a few cruising options around New Zealand – Bodyworks in Dunedin is clean and low key, Menfriends in Christchurch is a bit busier and post-earthquake new. Checkmate in Wellington is centrally located and Hamilton has Guyz Male Bath House. In Auckland we are very fortunate. The variety of venues provides lots of diversity of ways you get your rocks off.
The Wingate Club at 76 Wingate Street, Avondale has been recently renovated and features great indoor/outdoor flow and free parking. The Wingate offers a number of facilities that are unique around the world, including large, secluded leafy grounds where you can sunbathe, chat with new and old friends, and play. There is a large sunlit lawn beside a huge outdoor swimming pool, or you can wander through the bush clad hillside where there are ample opportunities for privacy. One visitor raves about the summer alfresco blow job he enjoyed. Go there for all the facilities that you would expect in a bathhouse, including cruise area, private rooms, video areas, steam sauna, dry sauna, spas, glory holes in the new maze area and two mattress rooms.
Centurian is just off K' Road in Beresford Square. That's very handy for buses or to fill in time before venturing on to Family or Eagle Bars. It has more of a warehouse feel to it than the Wingate. Centurian prides itself on having welcoming and professional staff and a high standard of cleanliness. You will discover a large variety of facilities, with constant changes and upgrades keeping your experience fresh and interesting. Most of all they treasure their great customers. express loves that they provide free lubricant, condoms, shampoo and mouthwash and free tea and coffee. A selection of food and drinks are also available for when you have worked up an appetite.
At the top end of Auckland City just off Upper Queen Street at 12 Canada
Street is Basement's Adult shop and Cruise Club. Sex doesn't only happen at night, so Basement is open during the day! It's a smaller place and one where you don't feel that you are on show. No matter how you identify, everyone is welcome. You can crossdress if you want and nudity is also fine at anytime. Like many venues there is a shop and here you can definitely buy and immediately try. They screen a wide range of movies from soft to hard core that is always up to date.
The Grinder Cruise Lounge at 348 Karangahape Road brings together an eclectic variety of cruisers for a naughty experience right in the heart of the gay district. A nominal fee will see you through the heavy back door and into a cruiser's heaven, c omplete with glory holes, a comfortable bed made for more than two, and a video room boasting pornographic fare from 10am to 10pm every day. Although Grinder might not offer some of the more lavish creature comforts, it is the perfect venue to pop into du ring a lunch break or on your way home. Get there before noon and the standard $12 entry drops to $10. With an adjoining sex store, everything you need for a midday romp is at your fingertips.
DVX in New Lynn is great if you're looking to spice up your love life or inject a good dose of naughty play into the boudoir; the team at DVX have got you covered. The shop stocks a large supply of adult toys for men and women and offers a range of services that are very hot. Head into the cruising area and you'll be met with companionship at all hours of the day. Enjoy a glory hole, or get sensual in the dark room. You'll never forget condoms because DVX stocks a huge range for your pleasure. Best of all, if you're worried about being seen going in, there's a private side door entrance. They are all about discretion.
Of course this is the 21st century. You don't need to pay a cover charge to arrange a hot and horny moment. Download Grindr to your phone for ease of use wherever you are and swipe away until you find someone to arrange a hook up with. The good things about Grindr are that it is easy to use and you can be anonymous until you don't want to be. It seems to attract a mainly 20's – 30s age group.
There are a few risks such as catfishing, bullying, webcam site spammers, and some people seem to be predatory with some reported attacks and robberies. So without the safety of being at a supervised venue, do remember to meet in public or let a friend know where you are going.
express promotes safe sex no matter where you are. So whether you are taking a dip at Wingate or getting solid at Centurian; always wear a condom.