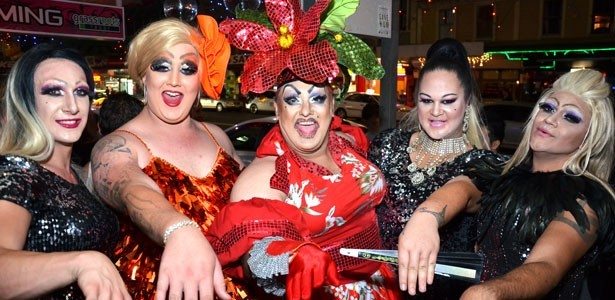 Iconic Auckland gay bar Family Bar and Club is set to celebrate it's Eleventh birthday on Sunday 14 August!
Family Bar will be opening its doors to the public at 7pm till late. Don't forget to take the next day off to save yourself from calling in sick with sore feet and a bit of a hangover after this amazing celebration!
Hosted by the unforgettable Miss Ribena alongside Lady Trenyce, Stella Callisto, the Divine Miss K, and Miss Kola Gin, Sunday night has never looked so good.
DJ Crunchy and DJ Jordan Eskra will be providing the music for the evening which is sure to be a testament to the changing styles of queer favourites over the past eleven years.
Special guest performers such as international drag sensation Coco Chandalier will be joining Family Bar regulars like Lola Blades, Yuri Guaii, Ivanna Dr'nk, and Anita Wig'lit to dazzle and daze the packed out birthday bar crowd with their singular and signature style.  Miss Drag Queen NZ Lola Blades told express that she is "looking forward to seeing and performing with a heap of my Auckland sisters! Thank you girls and Family Bar for being… well, my family!"
During the night you will also be able to enter the draw to win the ultimate VIP experience with Priscilla Queen of the Desert opening at the Civic Theatre in October.
As always, entry is free! All they ask is that you turn up looking fabulous and ready for a raucous night in!