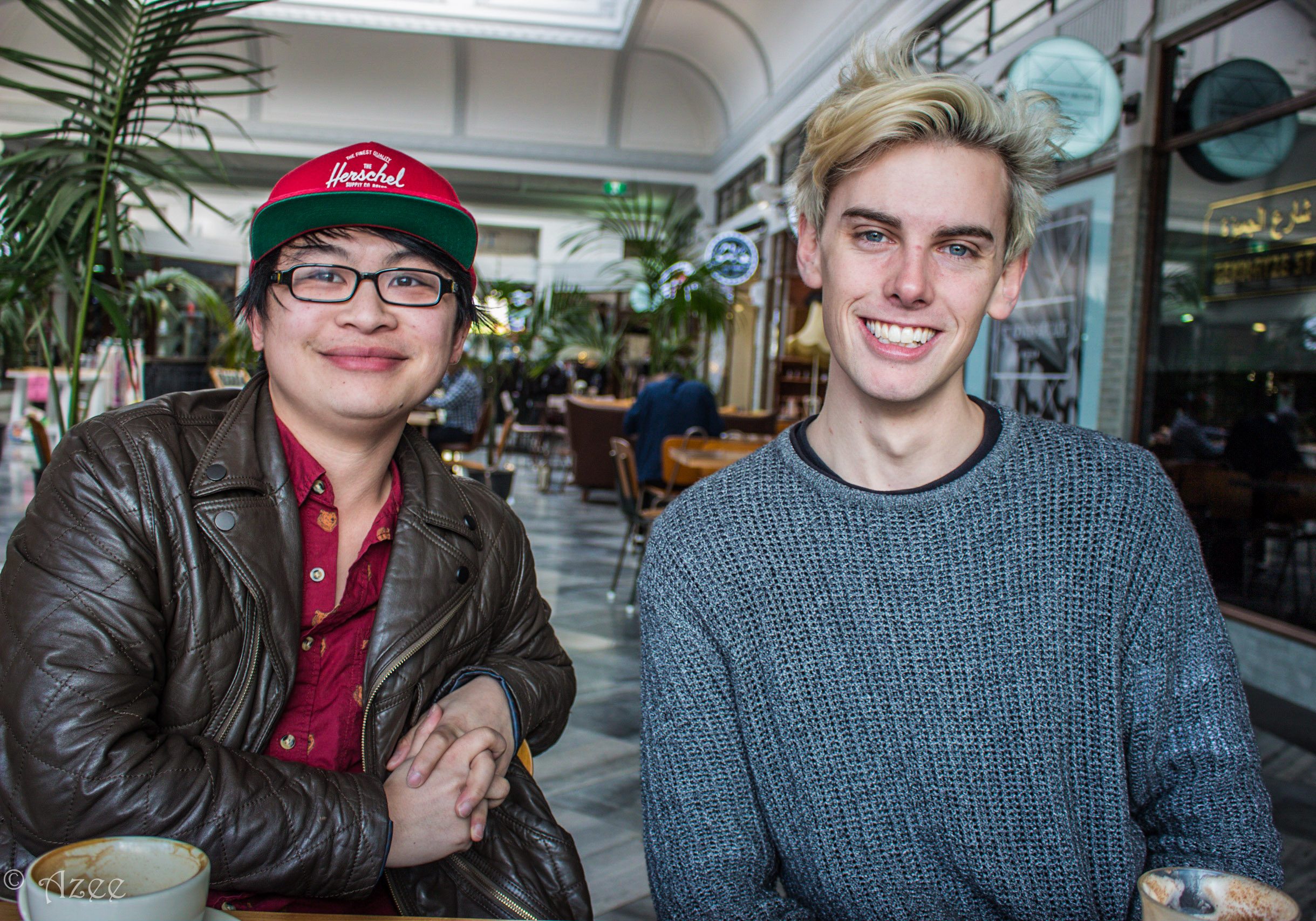 Aatir Zaidi sat down with playwright Nathan Joe and Producer Jordan Keyzer to discuss their theatre production Hippolytus Veiled.
Hippolytus Veiled is already making waves in the theatre community because of its bold and outrageous storyline. Jordan and Nathan are both past writers for The Legacy Project (a community based festival of LGBTQI+ short plays). Hippolytus Veiled was last year's (2015) winner of the Playmarket b4 25 award.
Tell us about your theatre production?
Nathan: Hippolytus Veiled is a reimagining of a lost Greek play of the same name. There are two versions of it. People don't know much about the first version because most of it is lost. There are only fragments of it remaining. People only know that it is about the queen Phaedra and her stepson. The story follows how Phaedra pursued him and tried to have sex with him. The other version is about how she resisted the temptation and doesn't act on her feelings. Our production is loyal to the first version. Our production is about what happens when you are in love with the wrong person.
What are the queer elements in your production?
Jordan: In terms of queer crew, there are about 5 people who are part of the queer community. Our music composer Callum John Blackmore, Patrick Graham, founder of theatrewhack, is the director, me, Nathan, and one of the actors from the cast are also part of the queer community.
Nathan: In terms of the story, think Game of Thrones and Shakespeare. In terms of thematic core, it talks about misplaced love and shame and I think the queer community is very familiar with that. There are two characters, which have a lot of same-sex sexual tension (The Nurse for Phaedra, and the Attendant for Hippolytus).
What is the selling point of your theatre production? Why should people watch it?
Jordan: I am really impressed with Nathan's writing. He won the Playmarket award for Best Play-wright in 2015 and this year again for another show being produced in Wellington.  Nathan has a very unique way of writing plays in that he borrows, recreates and reimagines. Our play is based on Greek tragedy that people know from only one perspective, but Nathan has decided to make it from a completely different perspective. Nathan: The power of the play is a testament to the Greek's everlasting influence on contemporary storytelling, mixing soap opera with high art.
Nathan and Jordan are currently running a Boosted campaign to fund their show HERE. To book tickets and for more information visit iTicket.co.nz.