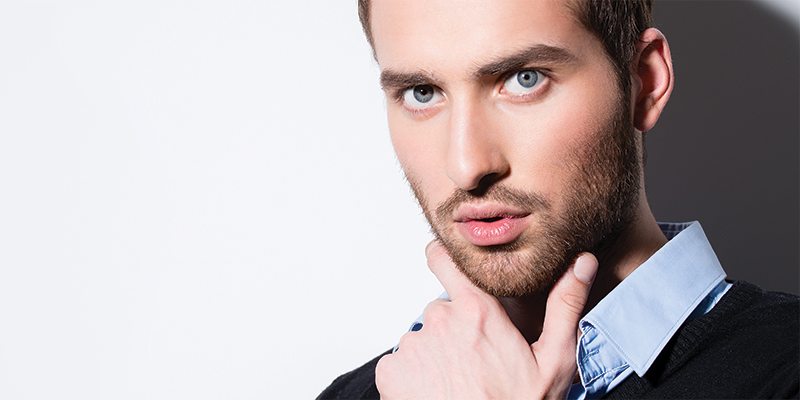 express knows the secret to younger looking skin! Here are five top tips to avoid premature aging, and even a few ways to turn back the clock on wrinkles.
1 Stop Smoking
Have you ever noticed that most smoker's lips are flanked with deep wrinkles? These crevices are a tell-tale sign of a long-term addiction. Smoking creates bad enzymes which damage the collagen in your skin causing it to sag. Experts have noted that smoker's look a full year and a half older than non-smokers on average. Plus, reaching for those cigarettes is also messing with the oxygen in your skin, often leaving it dry and discoloured. Ick! Giving up smoking early will save you from a lifetime of bad teeth and sullen skin. For long-time smokers, it is never too late to reclaim the skin you love.
2 Stay Safe in the Sun
Excessive, unprotected exposure to the sun is a sure-fire way to make yourself look older. It doesn't matter if it is cloudy or even raining, skin-damaging UV rays are wrecking havoc on your visage. Worst of all is allowing yourself to get sun-burned on sunny days. Sure, we all want that golden summer glow, but don't compromise your skin health to get it! Make sure you are using a strong, high SPF sunscreen on sunny days avoiding extended exposure. Consider using a lighter antioxidant-fortified formula on a day-to-day basis.
3 Lay Down the Lollies
Did you know that a lifetime of overeating sugar can make your skin appear dull and wrinkled? It's all about what happens to that cream cake after it's made love to your taste buds. The sugar attaches to proteins like collagen and elastin to form harmful new molecules. Once damaged, springy and fresh-face-forming collagen and elastin become brittle and dry, leading to deep wrinkles and sagging of the skin. Avoiding sugar altogether isn't easy, but limiting your intake can be made simple with lifestyle changes. It's as easy as having water instead of cola, or reducing the sweetness of your tea.
4 Avoid Soap at all Costs
Using soap with typical foaming agents called anionic surfactants (eg sodium lauryl sulphate) on the skin of your face is a huge no-no. Even gentle soaps with moisturising agents are extremely bad for your skin and will promote break outs
and lasting damage. The agent in soap which makes it lather and bubble also destroys the protective lipid layer on your skin that prevent allergens and grime from causing pimples. Soap also causes your skin to become dry and tight by washing away the natural oils. Find a skin care regime that is right for your skin type.
5 Use a Proven Anti-Wrinkle Serum
There are a lot of products out there that make pretty incredible promises but actually provide average-at-best results. The only way to truly ensure that a product is going to be effective is by looking at the science. Since most of us aren't scientists, I'll let you in on a secret. What you should be looking for is the 'gold standard' certification, a scientifically valid clinical trial system. It is almost never used for cosmetics and anti-aging skin care for two reasons. First, in most cases it will simply prove that the product does not work and second, it's not required by regulation for skin care productions as it is for pharmaceuticals.
The New Radiance Face Serum (with Cu-PEP™) from Snowberry New Zealand, is believed to be the only anti-aging face serum actually proven by 'gold standard' clinical trials, and dermatologists have been so impressed, it was the only anti-aging serum invited to be presented to the 23rd World Congress of Dermatology.
New Zealand made, the New Radiance Face Serum shows statistically validated, superior anti-wrinkle performance compared to an international leading brand of 31.6% after 8 weeks. It's effective, it's quick, and it's 100% backed by science unlike many other fad-creams and false promises.
So if you are looking to turn back to clock on your face no matter who you are, Snowberry has got you covered.