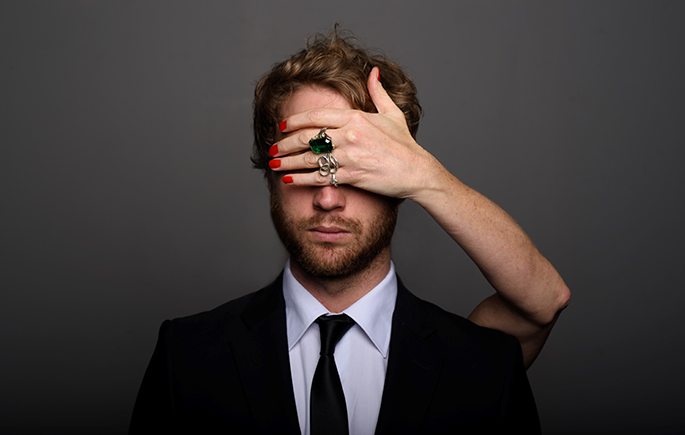 Last week Aatir Zaidi interviewed Nathan Joe and Jordan Keyzer about their play Hippolytus Veiled. This week he reviews it for our theatre lovers and express readers.
Premiering on Tuesday 16 August at the Basement Theatre, Hippolytus Veiled comes from playwright Nathan Joe, winner of Playmarket b4 25 award 2015 and 2016. The play is 80 minutes long and is reminiscent of Shakespearian stage productions, focusing on a the complications of love, loneliness, and shame in an Ancient Greek setting.
There is something about tragedies; something that makes us feel emotional for every character and scene. Hippolytus Veiled is one of the great tragedies.
The spectacle of this theatre production is premium quality. The story is presented in a Shakespearean style with hard work done on dialogues and costumes. Usually Basement Theatre shows are more independent productions which tend to be short, lower budget, with hard-hitting stories. Hippolytus Veiled is different; it is the magnum opus of the Basement theatre.
Some might think that a play about ancient Greece could be hard to connect with in terms of content and the old chestnut of "but do I really understand" a la everyones year 12 Shakespeare studies. But there is simply no reason to fret. As soon as Phaedra appears on stage and begins dialogue, you feel connected to her. Her character is groundbreaking, liberated and sexually awakened. The oddest part is that you feel so much connected to Phaedra (Fiona Modridge) that you want her to seduce Hippolytus.
Casting was superb, and the actors displayed a high level of understand of their art. Paul Trimmer as Hippolytus is dashing and suits his character of a prince (and he has few shirtless scenes to watch out for.) The actors are able to inhabit the complexity of the characters with strong themes in the characters of Phaedra and Hippolytus. The characters represent psychological struggle. Phaedra is about freedom, sexual liberation, acting on feelings and pleasure. Hippolytus is about restraining, being pure, refraining from socially unacceptable relationship and not giving in to sexual urges.
Pro tip: watch out for the nurse played by Jacqui Whall; do not underestimate her as a supporting actress!
There are so few negatives, and barely any worthy of mention, in this production of Hippolytus Veiled. However, a little editing would have made it more crisp. You may find yourself phasing out in the second half because it gets a little predictable until the end.
In all, Hippolytus Veiled will surprise you. The story is presented is presented in well-constructed manner and is not hard to follow. Expect raunchy and sexy dialogues and scenes. Special mention to Callum John Blackmore for music and singer Amanda Grace Leo for adding a novel idea to the play. Hippolytus Veiled deserves a bigger stage!