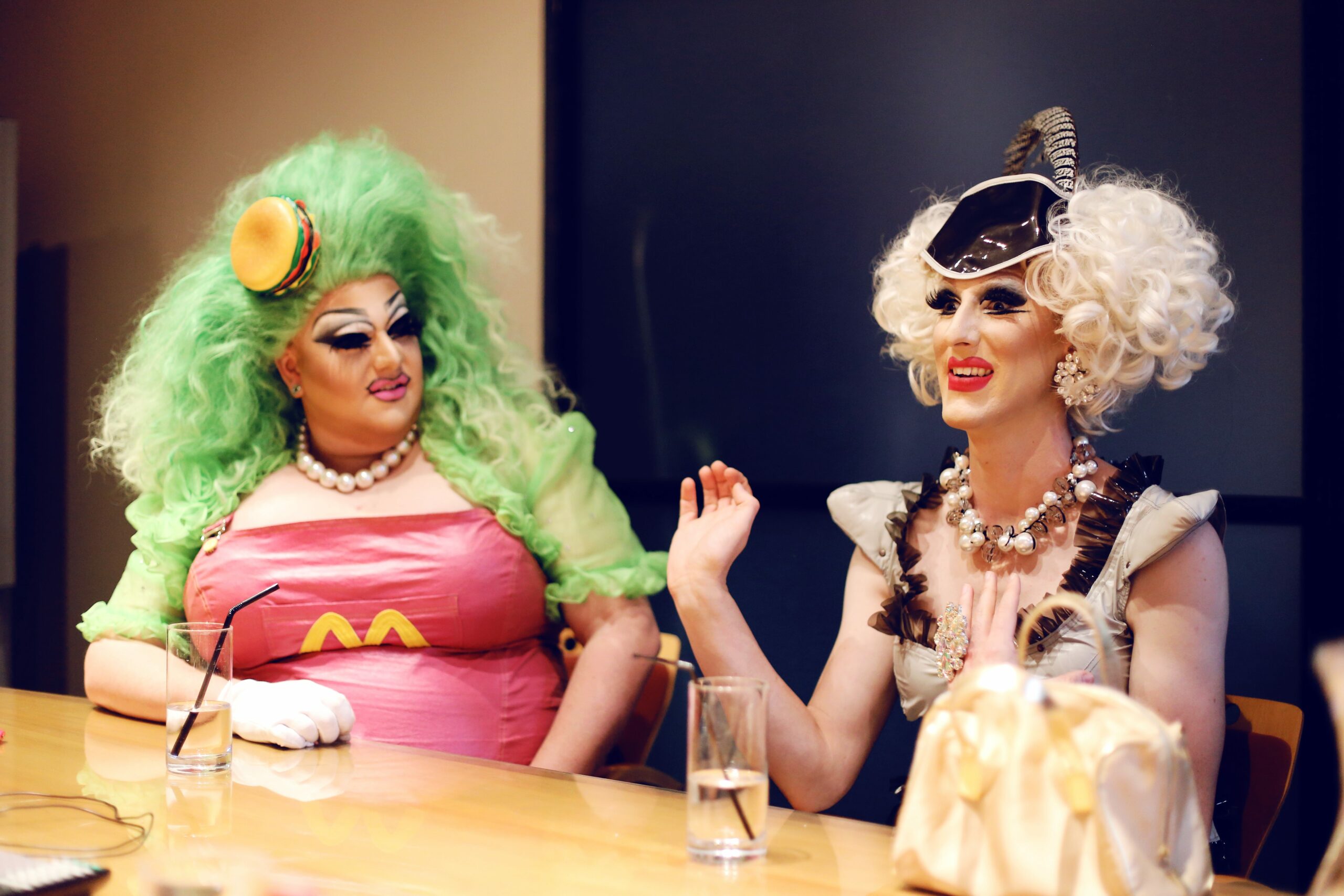 Drag Wars duo Kita Mean and Anita Wigl'it have announced that they have purchased the famous Auckland Cabaret, Caluzzi! 
Hyped as Auckland's original drag queen cabaret show, Caluzzi has been a staple on the K'Road scene for as long as most of us can remember. Not a weekend can go by without seeing the amazing Caluzzi drag stars lining the strip, entertaining community members, hens nights, and Christmas parties with their incredible shows.
Former owner Campbell Orr posted on facebook: "After 18 plus years working at Caluzzi (12 years as the owner operator) the time has come for me to hand over the glitter, wigs and mirror balls. I am very pleased to say that I have sold Caluzzi and look forward to starting my new adventure."
"Over the next few weeks I hope you will join me to welcome Nick Hall (Anita Wigl'it) and Kita Mean as they take over and carry on the Caluzzi name."
Speak to express, owner Anita Wigl'it  says that "we are so excited for this! Ever since Campbell announced that he was looking to sell, Kita and I had been thinking – absolutely yes!"
Wigl'it says that she and Kita Mean are interested in "continuing the legacy of Caluzzi. It's an institution on K'Road and in the community. We aren't going to change too much – but we are going to be doing a bit of a paint job on the inside, moving things around. It is a place that everyone loves – we don't want to change it too much!"
Teasing possible changes to the weekly line-up of events, Wigl'it says that she and Kita Mean will be going ahead with a drag queen hosted trivia night on Tuesdays, as well as trialling a Drag Diner experience for hungover patrons on Sundays.
"Wouldn't that be fun? On Sundays when everyone is hungover they can come and get their eggs and bacon served by drag queens!"
The official hand over date is September 26, a time at which Wigl'it says she and her business partner and drag sister are looking to "continue the legacy of Caluzzi."