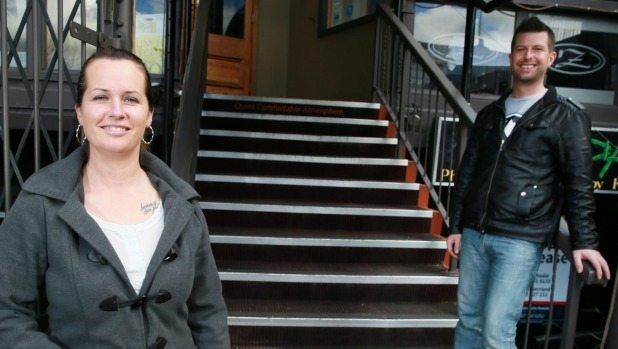 Hamilton hasn't had a gay bar since Shine Nightclub on Victoria Street closed it's doors in 2014. Siblings Jess Dawson and Lawrence Needham say that is all about to change!
The two have secured premises in Victoria Street above the old Shine Nightclub and promise to bring the gay back to Hamilton streets with a tentative opening date set for November 2016.
Speaking to Stuff.co.nz, Needham  says that"It's going to be a mixed club, anybody is welcome, but it is more for the gay community."
"We're probably going to get a lot of straight girls because they feel a lot safer in those environments,"  says Dawson of the rainbow communities regular haunts.
The two believe that many Hamiltonians miss out on the clubbing experience because going to Auckland is simply too expensive, and queer people sometimes find straight clubs uncomfortable and unenjoyable.
Filling a massive gap in the Hamilton landscape, this announcement comes just in time for the Hamilton Pride Week Opening Party taking place on Friday 9 September.
Needham says that the club will also be looking to put up drag performers who have been out of a place to perform since Shine closed down.
The bar will be open on Thursday, Friday and Saturday nights, from 9pm to 3am.
Source and Image | Stuff.co.nz