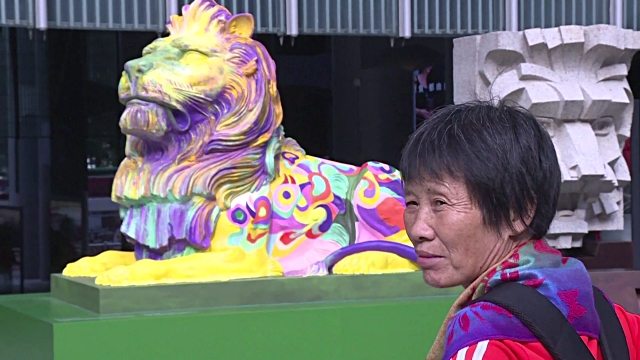 To accompany their iconic bronze lions, HSBC's Hong Kong headquarters has placed two rainbow lions in front of their building. The choice of the rainbow colouring is an outright statement of support for the LGBT+ community, with the installation being painted by local artist Michael Lam for HSBC's "Celebrate Pride, Celebrate Unity" campaign.
We are proud to unveil our new lion ???? installation in #HK in support of #LGBTQ community #HSBCpride ???? pic.twitter.com/orcLgNgcsA

— HSBC (@HSBC) November 30, 2016
Unfortunately, the typical 'family values' groups are trying to have them removed. A petition run by The Family School SODO Concern Group, Parents for the Family Association, Overturning the LGBT Agenda and Next Generation Orientation has been launched. This has also been in response to HSBC increasing their policies to include providing spousal benefits to the same-sex partners of employees.
Petition organiser Roger Wong Wai-ming told South China Morning Post that "this kind of policy literally forces every shareholder, willing or not, to recognise the homosexual lifestyle". The fact that he calls it a "lifestyle" should say enough.
An HSBC spokeswoman also talked to the Post, saying "having a workforce that reflects the diversity of our millions of customers in Hong Kong and which draws on a wide range of perspectives makes us better able to serve the whole community".
Lions are a symbol of prosperity in Chinese culture, and are fiercely protected as icons, which is why HSBC's move is considered so monumentous. Many passers-by have taken selfies and the response on social media – both positive and negative – has been blowing up HSBC's pages.