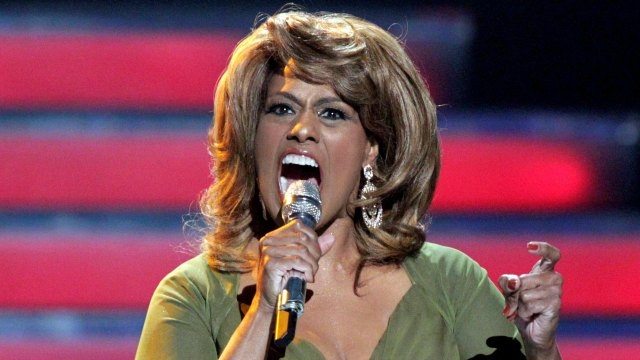 Jennifer Holliday, best known for her role as one of the original Dreamgirls in the Broadway show, has officially pulled out of performing at Trump's inauguration.
In a letter to her fans, published on The Wrap, Holliday says that she "wanted my voice to be a healing and unifying force for hope through music to help our deeply polarised country" and that she did not intend her performance to be a sign of her political stance.
She made the decision after reading an article on the Daily Beast, where reporter Kevin Fallon outlined how Holliday is an icon for the LGBT+ community. Holliday is cited as having not only close ties to the community during the AIDS epidemic, but also having been supported by gay clubs with work when her career was stalled.
As she says, "the LGBT Community [sic] was mostly responsible for birthing my career and I am deeply indebted to you… You have loved me faithfully and unconditionally and for so many years you provided me with work even though my star had long since faded".
She joins a long list of performers who have refused to perform in Trump's 'Make America Great Again! Welcome Celebration.'
Boris Epshteyn, director of communications for the Presidential Inaugural Committee, says "as Americans from across the country unite to celebrate the 58th Presidential Inaugural, we are humbled by the outpouring of support we are receiving and are honoured to have so many world-class performers taking part in this historic celebration of freedom and democracy" in a written statement. That is, nothing really.