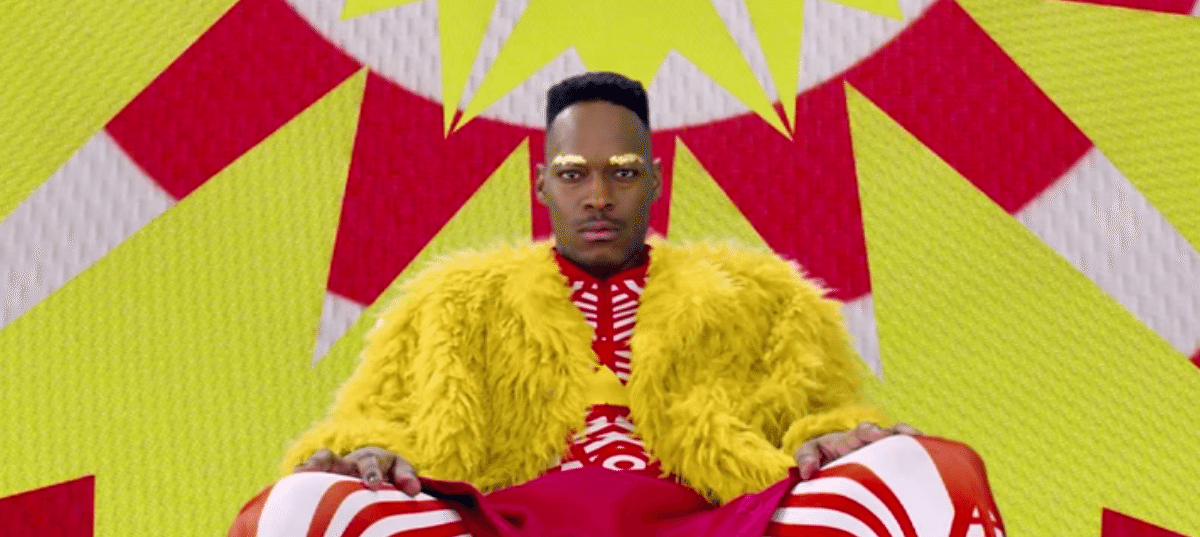 This is a continuation of the list provided by our omniscient music guru, Lauren Spring. Check out the first part if you have not already.
Queer rappers are in an industry known for its derogatory attitudes towards anyone in the LGBT+ community, thus making their visibility all the more important. Of course, just because they are queer does not mean that they are defined by it, rather this list is an attempt to bring light and support the work of marginalised groups in the rap industry.
Mykki Blanco
Also known as Michael Quattlebaum, he created his Mykki persona as a kind of performance art and ode to drag culture. He's a master of gender play, comes from a punk and riot grrrl background, is unabashedly HIV-positive, self-identifies as multi-gendered and spits damn bars. He has the ability to jump back and forth from electronic-inspired, more trappy modern hip-hop and old school '90s feel-good tracks effortlessly (for those of you looking for more of the latter, check out 'Ace Bougie Chick'). He is impressively politically knowledgeable and unapologetic in his self-expression, something that has unfortunately resulted in many beatings, cancellations and an arrest in Portugal, but he uses the anger from this to fuel his art. 'Wavvy' is a party track that shows off Blanco's textural growl, and the feminine and masculine sides of his gender expression, both of which he pulls off with undeniable flair.
LarzRanda
Those of you who follow express, or have your heads buried somewhere in the local music scene, you will be no stranger to Auckland rapper LarzRanda. He's an American-culture obsessed, introverted and talented wordsmith who writes self-aware and playful verse. He has also been wonderfully open about his transition process in the media, as well as being unbelievably lovely to boot. He's been rather quiet since his 2014 EP Rangers, but here's hoping that 2017 is a year with high creative output coming from Randa. 'Rangers' is a delightfully nonsensical brag track with an equally delightful and nonsensical video, and it certainly makes me want to sip Snapple with Christina Applegate.
Lizzo
Lizzo creates a charming concoction of hip-hop and pop that provides a simple and delightful aural confection for your average teenage birthday party (think of her as rap's answer to Carly Rae Jepsen). This is not to reduce her ability as a rapper and singer, the girl has bars. I had the pleasure of seeing her open for Sleater-Kinney in New York in 2015, and she certainly didn't shy away from her wholesome image (I mean, she literally threw cookies into the crowd), but she was still certainly able to get down and explore darker moments, such as on the track 'Humanize'. Overall, she is an overwhelmingly positive role model for young black people as someone who unashamedly doesn't fit the norm, but is here to celebrate that. 'Good as Hell' is about valuing and feeling yourself: its upbeat keys, thumping beat and exhilarated backing vocals sure make a great soundtrack to accompany seeing how fly you look in the mirror before you go out for a night of tequila shots and empowering other women.
Zebra Katz
Zebra Katz's career took off after his 2012 earworm 'Ima Read' (seriously, just try and get it out of your head after a few listens), was used in one of fashion designer Rick Owens' Paris runway shows. It makes sense that Katz's minimalistic style and floor-shaking beats would lend themselves to the world of fashion, and he too has taken to fashion, as can be seen in the video for 'Tear the House Up', where he becomes a high-fashion Ronald McDonald, amongst other things. 'Ima Read' serves as homage to '90s documentary, Paris is Burning, about New York City drag culture, as well as to air his frustrations at his own college experience. He plays with an incredibly dark and sinister image and lyrics, and has been described as a 'villain' of the fashion world, but when it sounds this good, he can be as bad as he wants.
Queen Latifah
Ah, Queen Latifah, my OG queer rap idol and most enduring childhood crush, how I love thee. Latifah has been around since the early days of rap, spitting about sexual harassment and feminine empowerment, woke before many of us even had eyes to open. She came up with few other women contemporaries, when the industry was particularly bigoted towards women, and with tracks like 'U.N.I.T.Y' proved that she was unafraid to tackle the disease of misogyny that large portions of the rap community were afflicted with. Her 1989 debut All Hail the Queen remains one of my favourite hip-hop albums to date. I personally prefer to enshrine Latifah in my memory as she was in those Living Single days, rather than the absurd caricatures of black women she became in films such as Bringing Down the House and Taxi and her flop of a talk show, but hey, we all make questionable choices.
Princess Nokia
Princess Nokia grew up in New York and was go-go dancing and hosting parties from an early age. Her previous moniker, Wavy Spice, as well as her second track, 'Bitch I'm Posh', reveal her love for the Spice Girls, something I can certainly respect. But the ludicrously talented MC has much more to her than that, recently releasing a track 'YAYA' that questions current perceptions around colonial history and outspokenly advocates for queer and trans people of colour, and womanhood in all its iterations. She has incredibly exciting and innovative way of using sound and instruments, very much apparent on her 2016 EP 1992. 'Brujas' is from this EP, a beautifully-executed homage to '90s rap, while exploring the nature of her own disparate family roots – from Africa to Cuba to the USA.