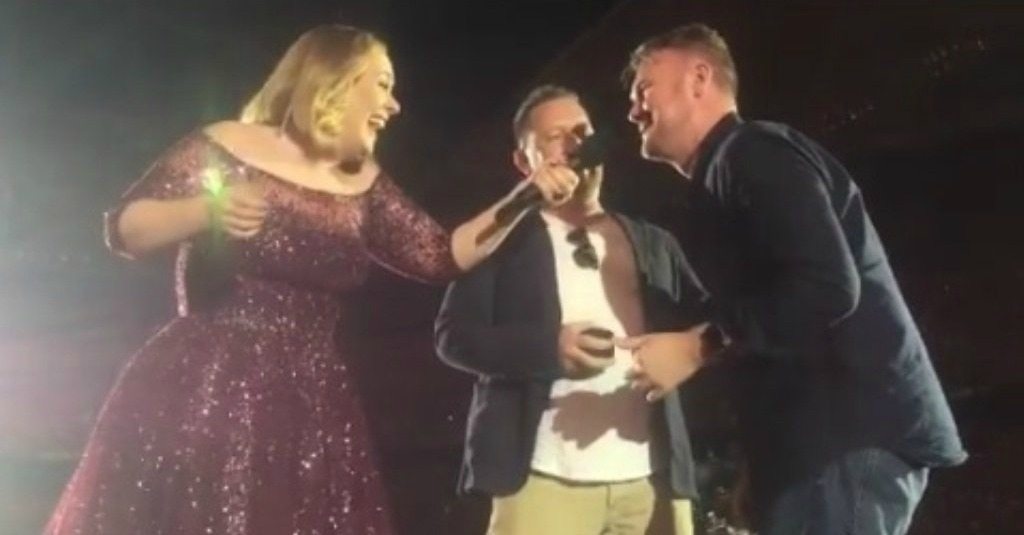 A man proposed to his long-time boyfriend during Adele's concert in Melbourne this week, after the acclaimed singer brought them both onstage after seeing Chris, 40, crying in the crowd.
The pair said that they were originally from Perth but had been living in Melbourne for around ten years.
Wade, 37, then got down on one knee saying: "I never officially got to propose."
The entire audience, made up of tens of thousands of fans, burst into rapturous applause before Adele quickly confirmed that everything had gone okay. "Did you say yes?" she jokingly asked, "I actually had no idea that was going to happen, congratulations!"
The pair then returned to the crowd and Adele dedicated her next song, I'll Be Waiting, to the newly engaged couple.
express will be reviewing Adele's Thursday show so stay tuned Friday morning for all the hot gossip!!