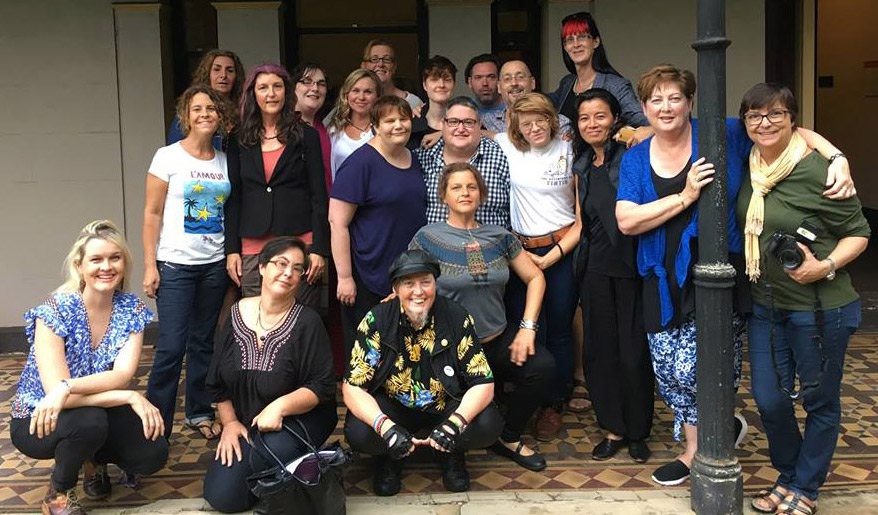 Article by Jess Jones, Starobserver.com.au
MORE than 20 intersex activists from around Australia and New Zealand came together last week in Sydney to issue the Darlington Statement, which outlines key priorities for the intersex community.
The statement prioritises legal reform to recognise bodily autonomy, effective rights-based oversight of clinical decisions, access to affirmative heath care, and peer support.
It reads: "Current forms of oversight of medical interventions affecting people born with variations of sex characteristics have proven to be inadequate."
The intersex community is calling for the respect of human rights and bodily autonomy, greater respect for diversity and identity, and effective protection from discrimination. The statement contains calls for action from government, clinical institutions, and LGBTI and other allies.
Morgan Carpenter, co-executive director of Organisation Intersex International Australia, said, "Among those priorities, we seek a prohibition of unnecessary so-called 'normalising' surgeries, like that in the 2016 Family Court cases of Re Carla.
"We need to make sure that such cases don't happen again, and provide lifetime support for people dealing with the lifelong effects of what the UN Committee on the Rights of the Child recognises to be harmful practices."
Bonnie Hart, president of AIS Support Group Australia, said, "The coming together of so many different intersex people from around Australia and New Zealand is cause for celebration in and of itself. However, the penning of the Darlington Statement has made this intersex retreat absolutely historic.
"This statement is a powerful and directive message addressing the key issues currently affecting intersex people in our countries. By transparently outlining our common direction, the Darlington Statement has galvanised our community and the intersex movement generally.
"I feel so honoured to have been exposed to such insight and resilience and urge governments, health and social services to hear our voice and implement our demands."
Intersex people are born with physical or biological characteristics such as anatomy, hormones or chromosomes that are more diverse than stereotypical definitions of male and female bodies. Up to 1.7 per cent of people are born with such characteristics—the same proportion of people who have red hair.
Mani Mitchell, executive director of Intersex Trust Aotearoa New Zealand, said, "This movement has come so far. Proud to be part of this 'red hair' mob."