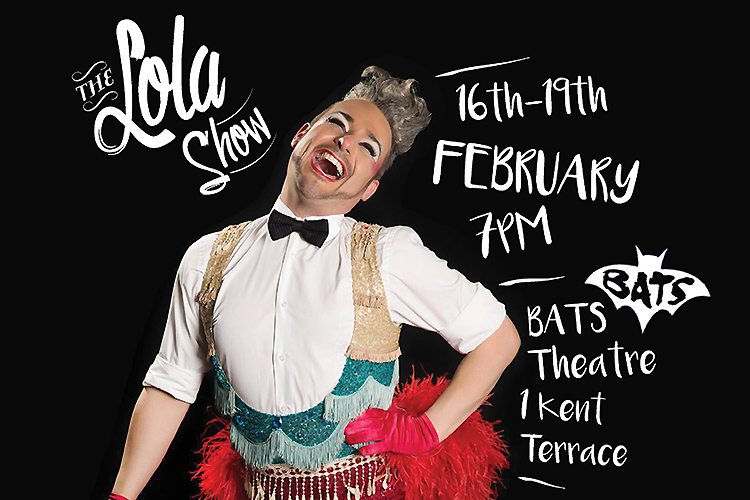 Born in the '90s when a group of performance makers returned from a trip to Scotland, NZ Fringe is New Zealand's cutting-edge art festival. NZ Fringe (also known as the Wellington Fringe Festival) runs in Wellington until 4 March, 2017 — tickets are available online from www.fringe.co.nz.
Mr Lola Illusion — the glamorous boylesque crooner, cunning conjurer and professional show-off. Let him entertain you with song, dance and feats of awe-inspiring wonder.
The Lola Show is high-camp, high-glamour and low-brow laughs. Something for everyone. Bring your mother, invite your lover – heck – tell the vicar! It's wicked irreverent madness.
In what can only be described as a shock to the senses, Mr Lola Illusion oozed with energy as he entertained the crowd at Wellington's Fringe Festival. Rocking a tuxedo top, he looked every bit the part of dapper male – that is until you averted your eyes below. Red bejeweled underwear, fishnets and sky high heels were anything but the traditional tuxedo pant but hey, "it matches the makeup darling!"
The hour-long show was filled with laughs and original songs which were as loud as they were impressive, making sure to include audience members throughout the performance.
We were lucky enough to catch up with Lola briefly at the end of the performance, asking his take on gender-neutrality and if it effects his show. He replied saying that people always ask him, "what should I call you, man or woman?" and that he simply replies, "Honey, just as long as you call me!" And with that, away he tottered down the middle of Courtenay Place in those six-inch heels and glittering underwear.
The Lola Show ran from 16–19 February at BATS Theatre's The Heyday Dome as part of NZ Fringe.