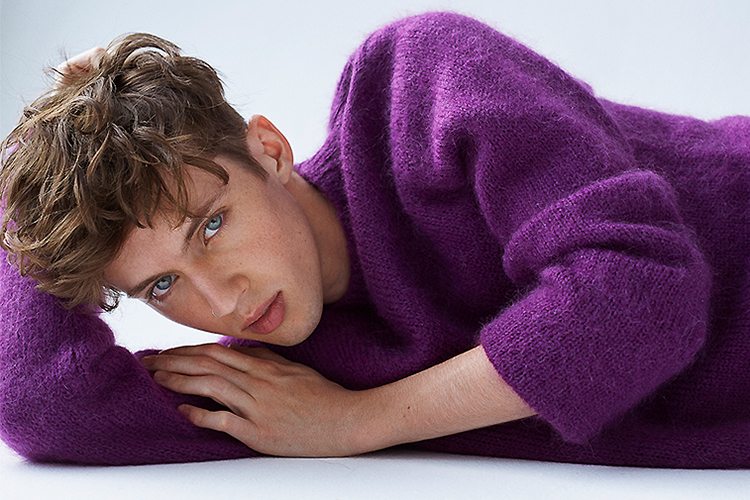 Australian singer-songwriter Troye Sivan will make history tomorrow, Saturday 1 April, as he is honoured at the 28th Annual GLAAD Media Awards. Since beginning his career with YouTube videos nearly a decade ago, Sivan has become a powerful voice in promoting equality. Now his work in the LGBT+ community has earned him a spot in history as he becomes the youngest recipient of the Stephen F. Kolzak Award.
At age 21, the Youth singer is the youngest recipient of the accolade, which has previously been awarded to LGBT+ trailblazers such as Ellen DeGeneres, Laverne Cox, Ruby Rose, Chaz Bono and Sir Ian McKellen.
The award celebrates "an LGBT+ media professional who has made a significant difference in promoting equality and acceptance," and carries on the memory of Kolzak, "a legendary casting director, who devoted the last part of his life to raising awareness in the entertainment industry about the discrimination faced by LGBT+ people as well as people living with HIV," according to GLAAD.
"Troye Sivan embodies a generation of LGBT+ youth who are unapologetic, outspoken, and proud to be who they are," says Sarah Kate Ellis, GLAAD President and CEO,
He has quickly become a leading voice of his generation and sends a message of hope and empowerment with every song, music video and social post.
According to GLAAD, his record and tour sales have benefited homeless LGBT+ youth and various LGBT+-support organisations across the country, his concerts have aimed to create safe spaces with gender-neutral bathrooms, and the singer-songwriter himself regularly speaks out about LGBT+ history and in support of issues facing young, queer people.
In addition to the GLAAD Awards, Sivan will also join Victoria Justice, Gigi Gorgeous, Hannah Hart, Alexandra Grey, Harmony Santana, and Isabella Gomez at GLAAD's Inaugural Rising Stars Grants Luncheon on March 31, where they will hand out grants to LGBT+ students.
Sivan's win is a major coup for gay youth, who have often looked up to him as an young, out and proud influencer that they could relate to. We look forward to seeing what the young artist, advocate, and activist does in the future!