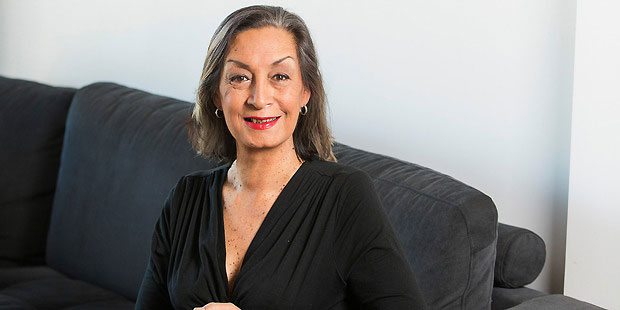 Image: Hagen Hopkins
Last month, we wrote about ex-Labour MP and former Carterton mayor Georgina Beyer's scheduled kidney transplant, which was supposed to take place in late March.
However, the surgery was postponed at the last minute, a scenario that left her "devastated" as she had built herself up it, and "suddenly, it was whipped away".
But earlier this month, both Beyer and her donor, long-time friend Grant Pittams, came through the rescheduled surgeries successfully.
She was first diagnosed with chronic end-stage renal failure during Easter 2013, and now, almost exactly four years later, she is officially out of renal failure.
Speaking to NZ Herald, Beyer says that she has had "textbook perfect" results and that they are both recovering well.
She notes that she still has to be careful, as the post-operative care still ahead was "very gruelling".
"I'm pretty vulnerable to infection right now and will be for a long time."
The risks she now faces, which include an increased chance of getting diabetes and cancer, were "daunting".
The amount of medication I have to take, and a lot of it I will have to continue for the rest of my life, is just off the planet frankly.
She had also struggled with the sense of "disempowerment" that came with being so vulnerable, which she explains she is "simply not used to."
"I have been taking care of myself all my life, but at this particular juncture I am a little bit vulnerable and it's common. I tend to forget this is incredibly major surgery. It's not a procedure people whip in and out for. In order for it to be a success I have to let go of some control and capitulate to what they require to take care."
She says that the experience has been an intense transition, as her body adapts to being off dialysis.
"It is a real journey," she explains, "I usually know where I am going, but on this particular journey I am running a bit blind."
Beyer is adamant she is returning to Wellington while she recovers from surgery, but in the long-term she says she would love to return to Wairarapa.
I have never really wanted to leave the Wairarapa or be away from it. I love it dearly, and I will end my days there, that's for sure.