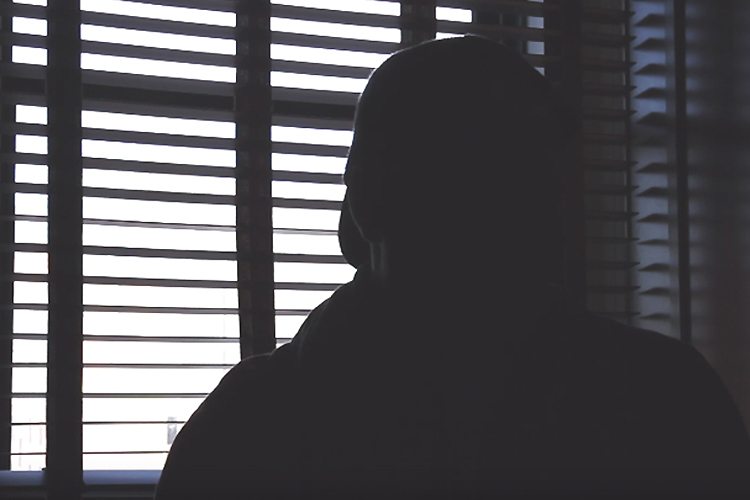 In this day and age, 'catfishing' – the act of using someone else's photos and/or identity on a dating app/website – is rather common, and many of us have encountered it at one point or another. But what do these people gain from it?
The term 'catfish' was coined in a 2010 documentary of the same name, which followed the story of a woman who used fake profile pictures on a dating website to trick a man into a relationship with her. This week, a gay man has given an illuminating interview on why he catfished others online.
Last year, popular YouTuber Davey Wavey put out a request on Facebook for someone who has catfished others to get in contact with him to explain their motivations behind doing it.
The anonymous catfish he found, named 'Francis' for the purpose of the video, explained that he began using other people's photos — that he took from Instagram – in college after becoming depressed that he couldn't meet anyone on nights out or on dating apps.
In the video, the guy tries to explain why he did it, and how he felt it was his only chance of having any contact with good looking men.
He explained, "No one would hit me up or talk to me. I was heavier, I used to be really hard on myself when it came to how I looked, so I made a fake profile, and the messages flew in."
It's like a last hope that maybe someone will still love me.
Francis recalled how the people who used to ignore him, suddenly showed an interest when he used the fake profile, and that they would send him "anything he asked for."
He continued, "My experience of dating in the gay community is pretty non-existent… I've never been in a relationship, I've never gotten past a first date with a guy."
He said that receiving blunt messages of rejection had led him down this path. "I think [catfishing] is purely to try and feel wanted, or to feel what it's like to be called gorgeous." He added that he wished people gave others more of an opportunity for engagement before rushing to dismiss them.
He said that he was speaking out in the hope that he might change the behaviour of those who reject others. "I hope the message will get across: give that guy a chance. Get to know them before you say 'no' because of the way their body is. Be more open to venture outside the box that you have set in your mind of the man you want to be with… you could be surprised."
But they don't want me… they want this person who doesn't exist.
The video has prompted many responses online. One viewer commented that he too had struggled with body issues, so he could emphasise with the interviewee, but could not agree with everything he said. Others pointed out the negative effect catfishing could have on those on the receiving end.
"I totally get where he is coming from," said YouTube user Ohaiitsurrn, "but having been catfished – it's kind of the worst feeling. Being lied to and taken advantage of."
Others were less sympathetic, pointing out the fact that he stole a real person's photos. "How did he feel about the man whose photos he appropriated?" said one viewer, "It was a form of identity theft which might have caused the victim embarrassment or difficulty with a partner."
Davey explained that, after filming the interview, he "wanted to be angry" at the guy – and guys like him – for lying about his identity and deceiving other men online, but he ended up directing his anger to a different source. "Instead, I found myself angry at the role that I've played – that we've all played – in making people like this man feel invisible."
Watch the full video below: