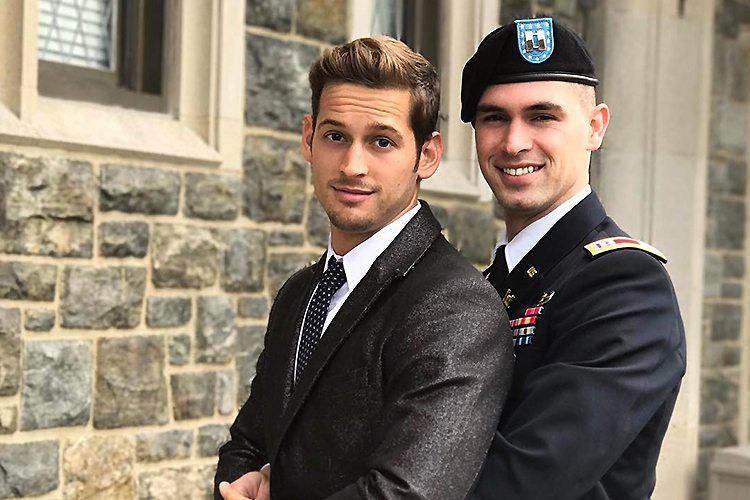 A heartwarming photo of a YouTube star and his military boyfriend posing for prom has gone viral.
Underwear model/vlogger Max Emerson and his boyfriend Andrés Camilo shared an adorable photo on Instagram of themselves recreating the classic prom pose. Camilo, a member of the National Guard who wasn't out during his training, is shown wrapping his arms around Emerson.
It has since received more than 35,000 likes, and hundreds of positive comments.
The couple announced their relationship in June in one of Max's YouTube videos titled Meet My Boyfriend!, where Camilo "came out to the military." The two celebrated their one-year anniversary a couple of months ago, in January.
The two also shared a behind-the-scenes photo, with Emerson in his usual underwear form.
Emerson's prom photo is a ray of sunshine in a troubling period for LGBT+ people in the US.