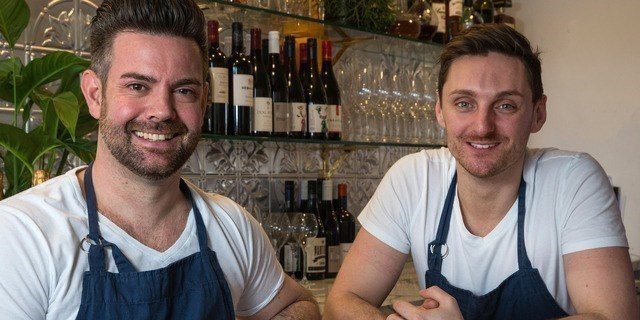 The owners of a Ponsonby bar and restaurant, and an express favourite, AdamArnold, are using their business to raise money for victims of the Manchester terror attack.
---
Originally hailing from Leeds, Tobias Roebuck-Ward, 28, chose to settle in Auckland after falling in love with New Zealand's tolerant culture and diverse society.
Tobias left his job in risk management at St James' Hospital to travel the world, and had originally planned to stay here for just six weeks.
"I fell in love with the culture immediately. As a gay man, I was overwhelmed at how welcoming society is here to anyone. It doesn't matter who you are — you can be from any walk of life — as long as you're a good person and you care about others, you're welcome," says Tobias.
The business, which prides itself on its diverse clientele, is marking its birthday on 6 June by holding a fundraising event in solidarity of the victims of the Manchester Arena nail-bombing at Ariana Grande's concert on 22 May.
"We've invited some winemakers to donate to the evening and we're opening the door to the community. We'll be charging a nominal amount for wine so they can pay whatever they want for a glass or a bottle on the evening and all sales will go to the victims' family fund."
Head on over to 171 Ponsonby Rd, Auckland on 6 June, have some delicious wine and donate to this great cause.
AdamArnold is a fresh concept in Ponsonby dining, brought to you by newly-married Tobias Adam and Brad Arnold Roebuck-Ward.