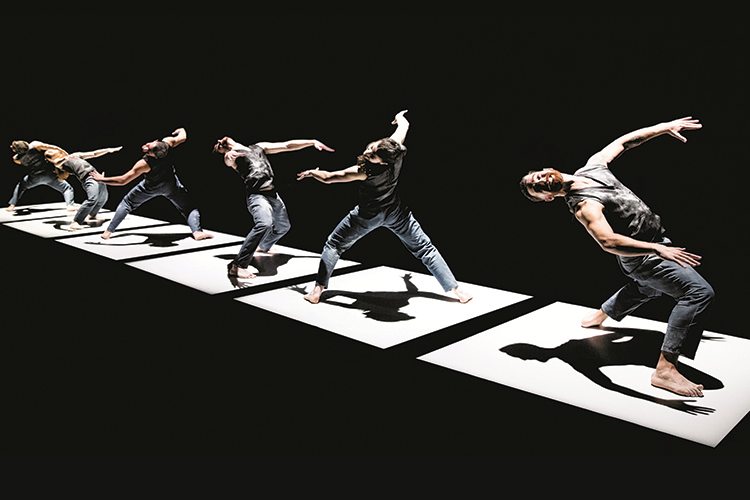 It's hard to imagine the magic the Royal New Zealand Ballet will create on stage in May when they premiere their newest production,

Three by Ekman

.
---
Energy and rhythm are just some of the hallmarks of young Swedish choreographer, Alexander Ekman's acclaimed dance works to be presented by the RNZB this May and June.
In 2016, the RNZB premiered Ekman's Cacti as part of their smash-hit Speed of Light tour, which featured in the Auckland Arts Festival and the New Zealand Festival. Cacti quickly became an audience favourite with a New Zealand critic hailing its "cheeky effervescence, irrepressible energy and beguiling wit."
Now, the national ballet company of 36 lucky dancers will perform three of his dance works in one night and tour to five New Zealand centres from 17 May – 15 June.
"Ethan Stiefel became the Director and he's so iconic and I love him and really wanted to work with him, so I applied and was lucky enough to get a place!" says 25 year-old Shaun James, one of the lucky 36 dancers, on why he joined the RNZB in the first place.
International reviews are also big fans, like us, with The New York Times calling it "witty and sophisticated" and The Daily Telegraph saying that "sheer speed" of his Episode 31 "was thrilling".
Having seen a mere five minutes of Three by Ekman, I can testify to the speed and precision of the dancers which hail from all corners of the globe. Aged from 19-35, the RNZB is a true melting pot of some of the globes finest ballet talent.
Rehearsing a gruelling nine hours a day, six days a week for a period of six weeks, the commitment displayed by this tight-knit group is astonishing.
"It can be tough," says James, "We look in the mirror everyday judging ourselves but as dancers we are so critical and I remind myself that it's part of the job and we all support each other no matter what."
The atmosphere of the RNZB is one of immense commitment, teamed with an extremely tolerant and supportive atmosphere of like-minded individuals. Although they may not speak the same language, they certainly connect through their dance.
The three pieces by Ekman include Tuplet, created for Cedar Lake Contemporary Ballet and premiered at The Joyce Theatre in New York in 2012. It is for just six dancers and is the most intimate of the three works, riffing off the split-second precision of contemporary ballet dancers at the top of their game.
Hinting at the idea of what we can expect, James tells us, "It starts off as quite contemporary with modern dance styles, but by the second section, we are dancing to funky, up-beat music. It's very theatrical and Ekman wants to make you laugh, but also very subtle and dry – something which I think works with the Kiwi audience as it's very tongue-in-cheek."
Episode 31 was made for the Senior Graduation Class at The Julliard School and premiered in New York in 2011. It is larger in scale, with a torrent of youthful vigour harnessing the energy of New York City.
Cacti (2010) brings it all together, combining hilarious insights into the dancers' innermost thoughts with a mesmerising musicality. Once again, the RNZB will be joined by the New Zealand String Quartet onstage for all performances.
Three by Ekman will be performed by the Royal New Zealand Ballet throughout 17 May – 15 June, touring to Wellington, Auckland, Napier, Christchurch and Dunedin. Head along to www.rnzb.org.nz for more information.