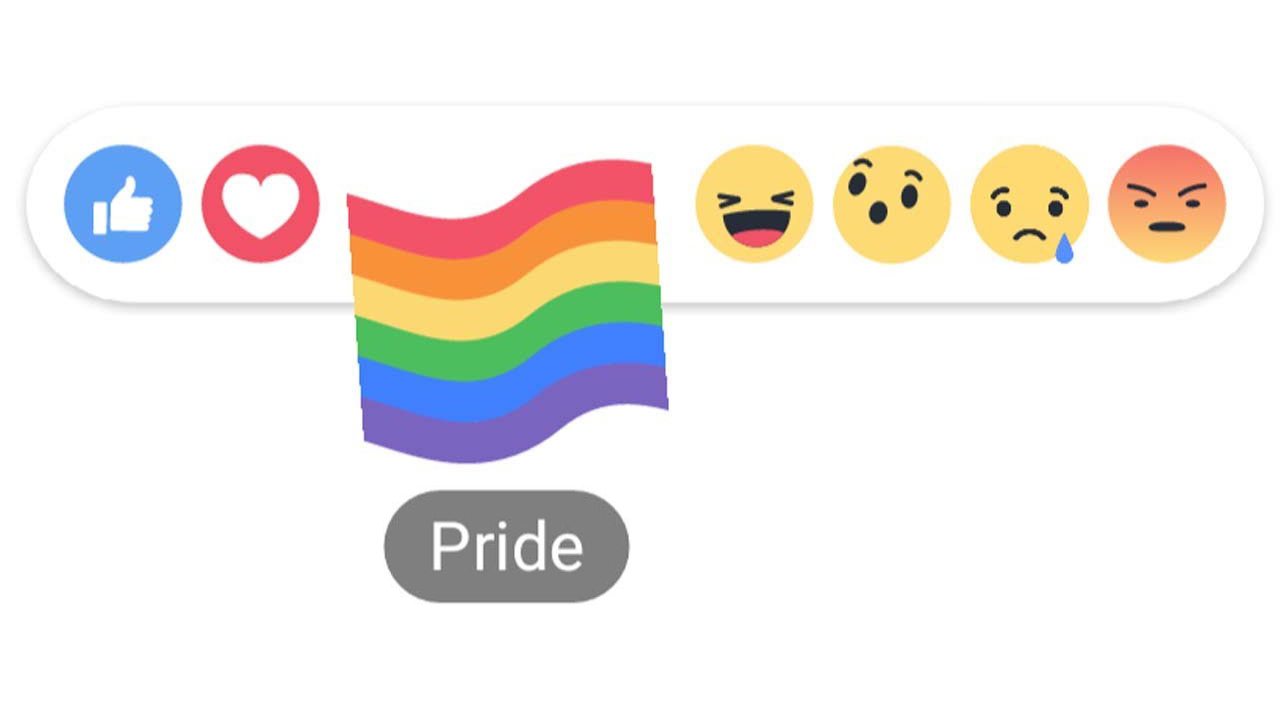 Normally there are only five 'reactions' on Facebook besides the standard 'Like' — Heart, Haha, Wow, Sad, and Angry — but in honour of Pride month, Facebook's rolling out a new one.
---
The social media giant announced in a post on Saturday, "We believe in building a platform that supports all communities. So we're celebrating love and diversity this Pride by giving you a special reaction to use during Pride Month."
The fact that mainstream brands like Nike, Converse and Skittles are leaping onto the LGBT+ bandwagon, eager for the positive press such a campaign brings, is a measure of how far activists have come.
Social platforms are generally great at 'queering up' their platforms every Pride month, and this new rainbow 'reaction' is a great way to spread LGBT+ love and light this June.
"Cool, so… how do I get it?" you may be asking.
Similar to many other custom reactions on Facebook, where you can opt-in by liking a specific page, liking the LGBTQ@Facebook page will enable the Pride reaction for your account.
Once you've liked the page, wait a few minutes and you'll see the rainbow option appear on both mobile and web. If it doesn't appear immediately, just refresh the page or restart your app.
The Pride reaction will only be around for the rest of the month, so use it while you can!
Site note: activists have been trolling controversial public figures and politicians, by rainbow flag-reacting to their posts.
One example is Roy Moore, a former judge in Alabama who is now in the running for a Senate position, who is well-known to hold homophobic views. Moore was suspended from his judgeship for telling his state's judges not to issue marriage licenses to same-sex couples, and demanding they deny the ruling of Oberfell v. Hodge. His senate campaign page has fallen 'victim' to a torrent of rainbows and had hundreds of flag reactions on every post he's made recently.